Don't you love it when you are shopping for some mundane thing and you find a little treasure at a store? That's what happened to me. After dropping the kids off to preschool, I had to stop at Lowes and get some spray paint for a little project of mine. I was crossing the lighting aisle and there I saw this cute little lamp. The colors were perfect so I went to see if there were anymore of these lamps. Nope! All gone so I tackled..uhhh..gently tip toed to an employee and asked if I could buy the floor model. She went to look it up on the computer in case they were in stock. None so it was mine! Youpi!
Isn't it cute?

What makes it even cuter is the price. See? Oh yeah baby! Momma likes!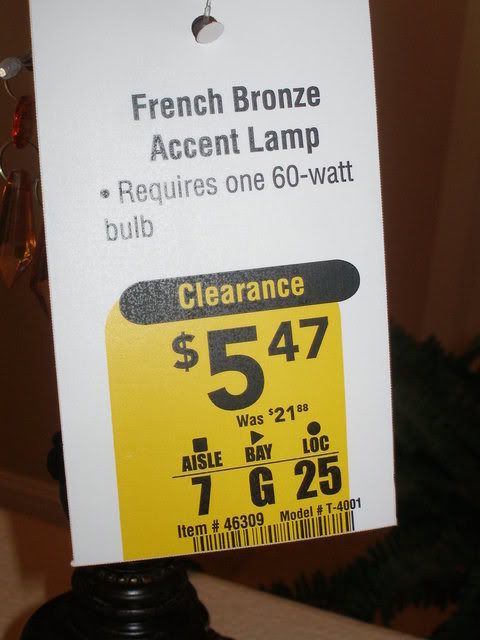 Sometimes it pays to stroll down an aisle you normally don't go. This little lamps is now sitting on my small pedestal table near my chaise lounge. Can't wait to use it when I'm reading my books!
A bientot!