Yesterday we had garlic shrimp with salad and some orzo on the side. My kids love rice and pasta so orzo is the best of both worlds. A rice shape pasta. Here's a side dish that I make often. It's quick and easy. Great for summer! I don't have a recipe per say just that I usually wing it.

Lemon orzo with tomatoes & basil

Half a package of uncooked orzo
About a pint or cherry or grape tomatoes, halved
Bunch of Basil leaves (could use spinach like I also do), julienned or torn
The zest of one lemon
Kosher salt
Extra virgin olive oil

Cook your orzo per the box instructions in salted water.

In a big bowl, pour about 4 turns of extra virgin olive oil.

Add the tomatoes and half of the basil (or spinach).

Once orzo is cooked, drain and transfer it to the bowl. Add another 4 turns of olive oil, the rest of the basil (or spinach) and the lemon zest. Now add salt to taste.

Mix it all together and taste. Does it need more salt? More olive oil? This is where you get to make it your own. This is great hot or warm. Cold is good too but you might want to add some olive oil if it's too dry. Voila!

Here I used my own homegrown tomatoes. They were so sweet! Makes me sad that they won't last too long. Here's my tomatoes.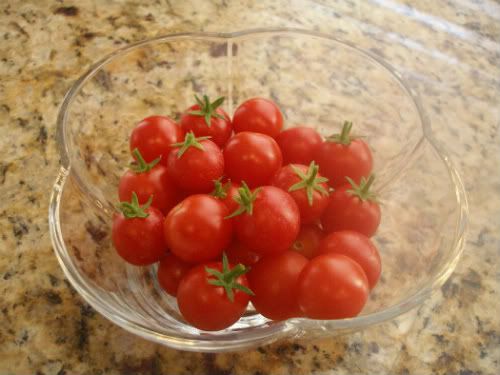 My finished product. Yum!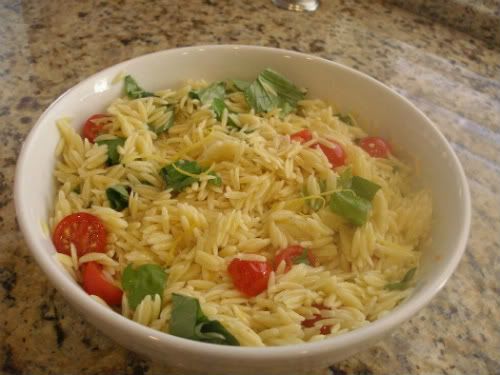 Bon Appetit!