Three years ago, I was playing at a small park close to my Raleys grocery store. My husband was taping my daughter and play playing on the swing. *Note to very preggo woman. Don't! It hurts like the dickens!* I remember feeling sad that my daughter won't have us all to herself. Now she will have to share her time with us. Very sad but I also think the hormones had something to do with it too. After playing, cooking, folding laundry it was time to go to the hospital. lol Nothing stops me from getting a house organized. Not even contractions! Five hours later, my baby boy was born. He shocked both me and hubby with the amount of hair he had.

Now he's 3, potty trained and no longer my baby. sniff. I'm so glad we had a boy. He's acts a bit like his sister but has more of a daredevil in him. He would climb the stairs. You guys are thinking, "so?". He would climb from the outside and step on the outside of the steps all the way up to the second floor. Look at my entryway in some posts. Those are really high! He's a sweet boy and I love him so much eventhough he gets me tired! I better be careful before I make him into a momma's boy with all my kisses and cuddles. It's hard ladies. That face makes me melt!

Christopher not looking amused at around 4-5 months.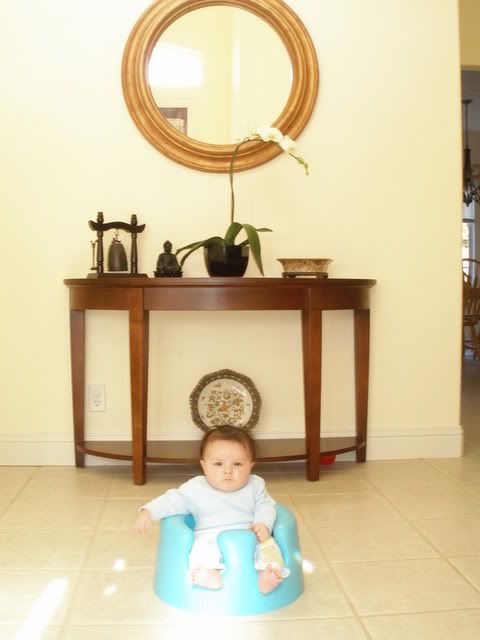 His first food...lemon curd. lol He loved it!
Sister put chapstick on his hair to make it cute.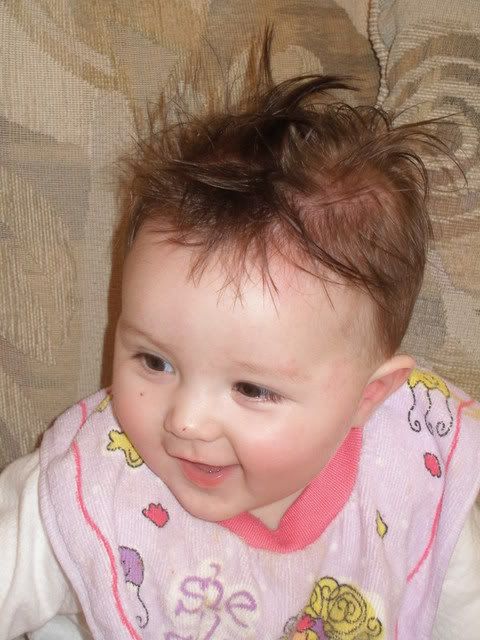 Sister drew on him with washable markers. If I only knew those would be my downfall...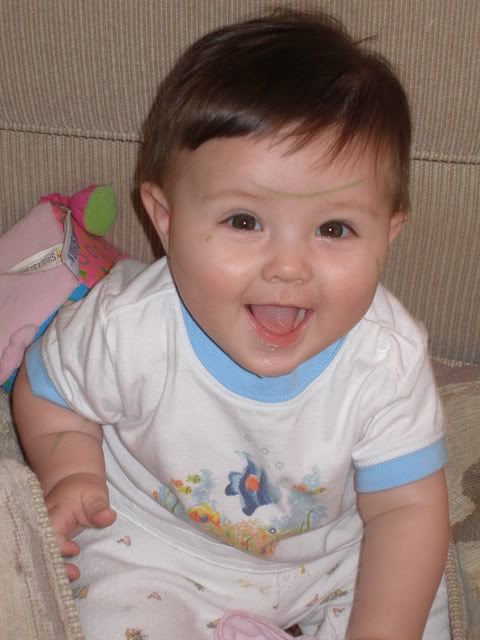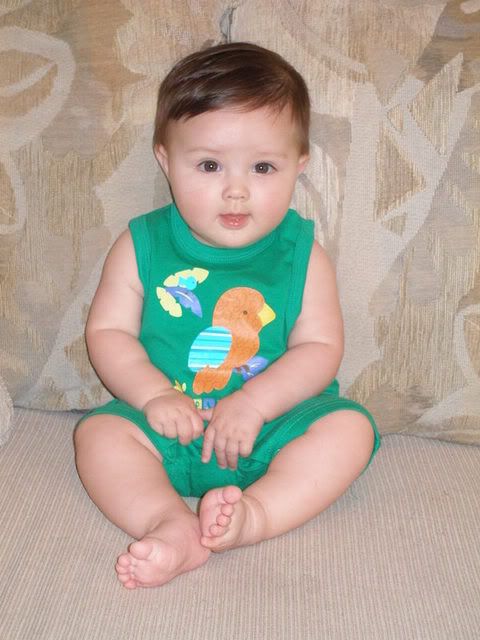 Sister putting her doll's headband on him to make him look pretty.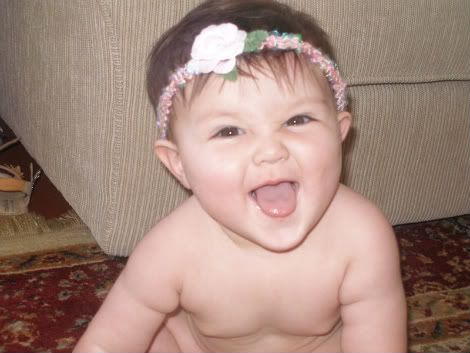 And now here he is! All grown up! sniff.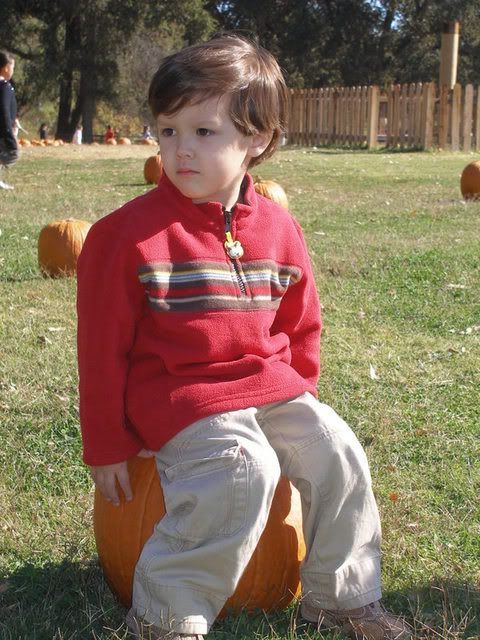 Bonne Fete mon petit chou!