As I was gardening, I notice my raspberry plant is having a lot more berries on it. Some are still in flower mode, while others are almost ripe. Can't wait to pick my first raspberry!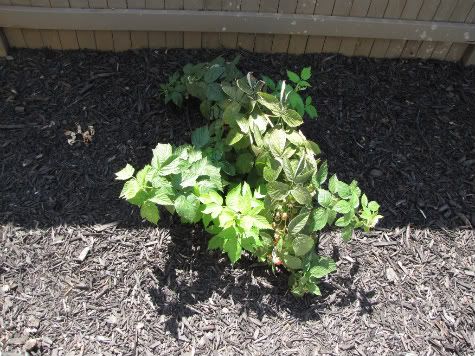 My kitchen garden is still going strong. My 2 tomato plants are working hard and my basil is exploding. Behind them, my oregano is getting so big! Spreading all over the back. I may have to start drying them. We'll see.
Have you notice your garden growing slowly for certain plants? My peppers are not doing that well. My tomatoes are still great and I used up all my onions. My blueberries just got burnt by the sun while the plant is ok. Hopefully next year I'll have some.

A Bientot!