I thought this was a great idea since we really should have not only re organizing in Spring. I used to get my daughter's old clothing and just give it away. After having my second child, I just kept putting in their respective bins...until the bins couldn't close anymore. Uh oh!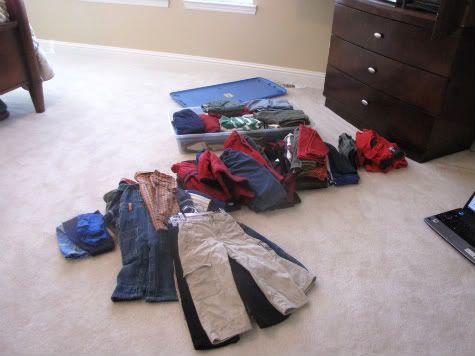 So I went to work and find all the kids fall/winter clothing and start sorting them out. One one pile to give to friends/client. One pile for donation and another for EBay. Some of those clothes were never worn and still have tags on them! Although I am sure my EBay pile will turn into giving away pile.

Here's what I was left with. I also found 2 bags in my own closet where I started last Spring but never donated the clothing. Not a bright moment in my life.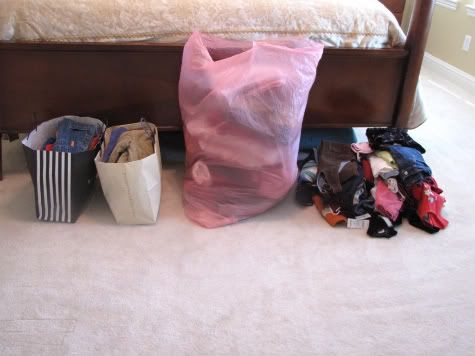 Now the bins are nearly empty and I feel better. I'm sure those clothing that will be donated will help families in these tough times. Whatever I will make from EBay, will be used to get my son some costumes for playtime.

Do you have any clothing that either don't fit or just don't wear? Try sorting them out and maybe give them away to someone that might need them. Know no one? Try donating them. It'll help both of you: the person who really needs it and your home being less cluttered.

A Bientot!