Here's another idea that I "borrowed" from my friend Suzanne. She has a basket with Christmas books. I thought that would be a great thing for us to have also. My kids loves books and we read them in bed but maybe they would love a good read during the day too.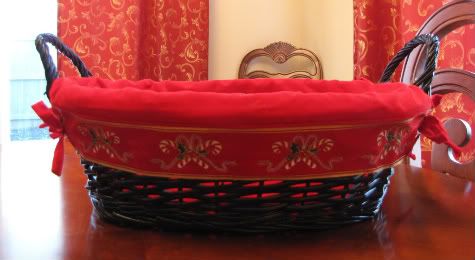 Now I was in search for the right size basket. I found this one from Micheal's (50% off) but the color was gold. Not for me. What's a girl to do?? Well spray paint it of course! After 2 coast of black satin pain and one coat of clear acrylic, it's ready!
I bought these 3 new books and my son quickly got one to read. Yes, seeing him enjoying a Christmas book made me feel happy. What do you guys think? Do you also have this going in your home?

Happy Holidays!