Come on it!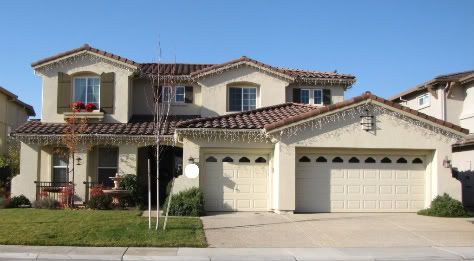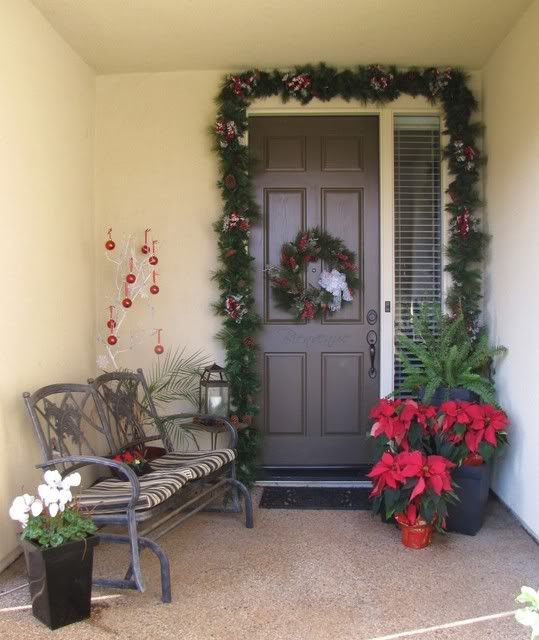 I am done with my Christmas decorations. I'm glad I was able to finish it before I caught this cold. I don't think I could of done much seeing I am sneezing and blowing my nose constantly. ugh.

Please, come in and I will give you a tour of my home. There's hot chocolate in the kitchen and some snickerdoodles for munching.

This is what the entryway looks like. I kept it simple and non fussy. I didn't want to deal with dusting many knick knacks during the holiday.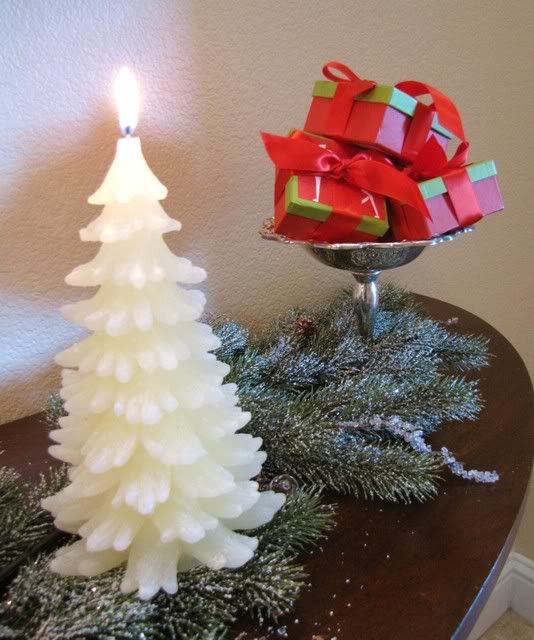 I bought this wire tree from Wisteria for my Christmas cards but decided to use it for my smaller glass ornaments. I think it looks cute this way.
Here's my living room. I love looking at my tree during the night. It bring me back being a small child looking at my mom's Christmas tree.
Hmm...someone was playing with my nativity scene..again!

My dining room is also ready for Christmas. We will have our Christmas dinner here since my daughter feels like a grown up eating in this room. I just bought a garland in Micheals and wrapped it around my chandelier. Added some snowflakes and that was it!

My centerpiece. I took out the pumpkins and amber glass beads and added some pillar candles, fake snow, pinecones and some ornaments. I had this angel already and it went well with my color palate.
As you walk by to my family room, you will pass our advent calendar. The kids love seeing what kind of treats they get in the afternoon. Huh. I forgot to get the tape dispenser out. Oh well.
My family room. My kids love playing in this room and now with some new books, my daughter loves to snuggle on the couch with the blanket and read the book to her brother.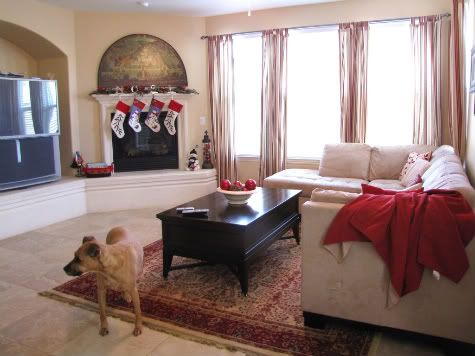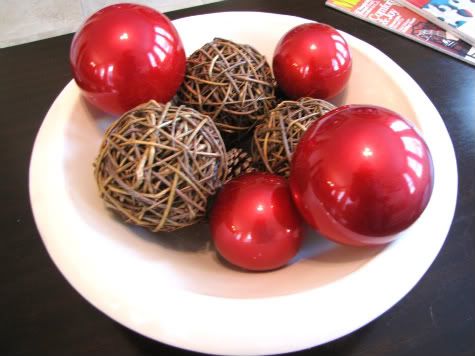 Lets go where I like to spend my time in. My kitchen. Here's the kitchen chandelier. It's the same as last year but I think it adds some warmth to my room.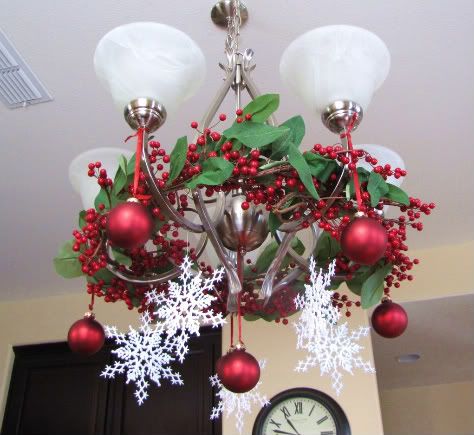 This year I got a small white Christmas tree for my kitchen. Here's one of the 2 new ornaments that I bought a few days ago. I love her eyelashes!
Here's a corner of my kitchen. As you can see, somebody has gone into my apothecary jar filled with mini tobblerone. They ask for permission and since it's the holidays, I usually say yes. I'm a softy.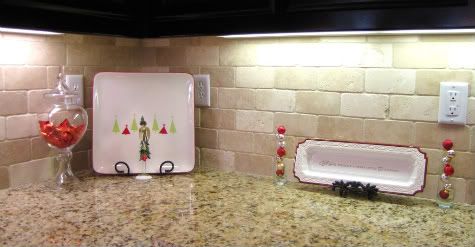 And my little elf/fairy. I love her!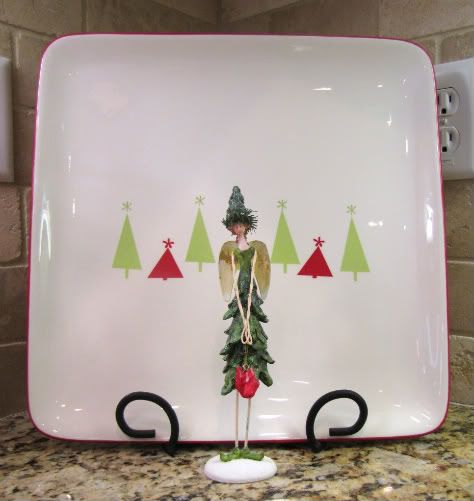 Need to powder your nose? Here's the powder room. Yes, it gets some Christmas bling bling.
Peace!
Up the stairs to the playroom and you will see the children's small Christmas tree decorated by them. Everyday it looks different since they like to change it up a bit.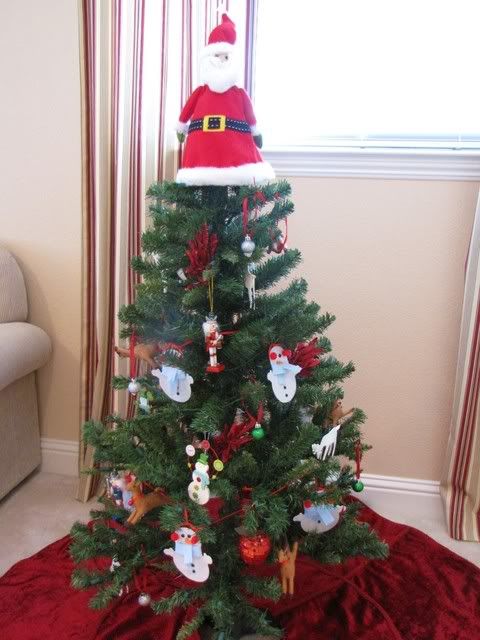 I hope you enjoyed your tour. I can make another pot of hot cocoa or coffee if you wish to stay longer....not sure if I'll still have cookies though. ;)

Happy Holidays!