Well maybe not exactly but my daughter won a raffle for walking to school. They hold these raffles often but my daughter NEVER wants to put her name in and I don't push her. Last week, as we were walking to school in the rain, the lady there told Samantha to get her raffle ticket. She didn't seem to want to but did it anyway.
Today, as I am walking to her class, I see her carrying something large. Huh? I asked her where she got it and she said she won for walking to school and smiled back at me. Ahhh! Well I'm sure she had a great advantage since people in my area rarely walk and even less when it rains. hihihi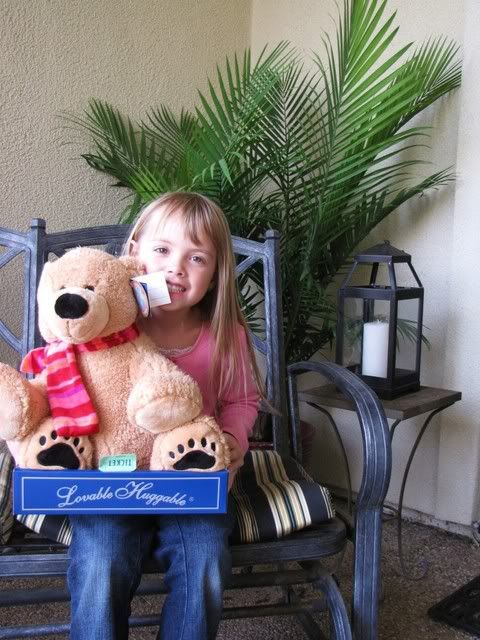 I'm happy for her but at the same time, another toy? I just asked her Sunday morning to pick out some toys and stuffed animals to give away as a donation. She came back with 5 dolls and some little ponies and sunglasses. At least more are going out than in. hihihi
A Bientot!