Summer is coming and so are fresh berries! I keep buying buying strawberries and blueberries at the grocery stores. I was craving cake last week and since I had bleuberries, I wanted to incorporate the berries in it. Off to Allrecipes.com I went in search of the perfect cake. I found it! This cake is super moist and not too sweet. Just perfect!
Ingredients. (copied from Allrecipes but photos are from moi)
1 teaspoon vanilla extract
1 1/2 cups all-purpose flour
1 1/2 cups fresh blueberries
1 tablespoon all-purpose flour
1.Preheat oven to 350 degrees F (175 degrees C). Grease and flour an 8 inch square pan.

* I used a 9" round pan*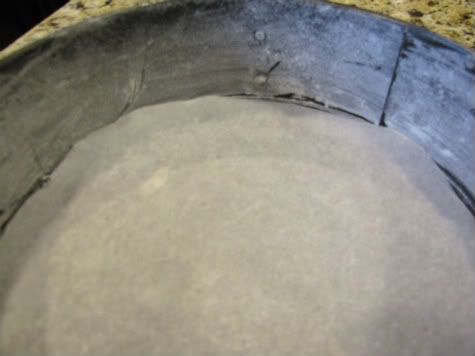 2.Cream butter or margarine and 1/2 cup sugar until fluffy. Add salt and vanilla. Separate eggs and reserve the whites. Add egg yolks to the sugar mixture; beat until creamy.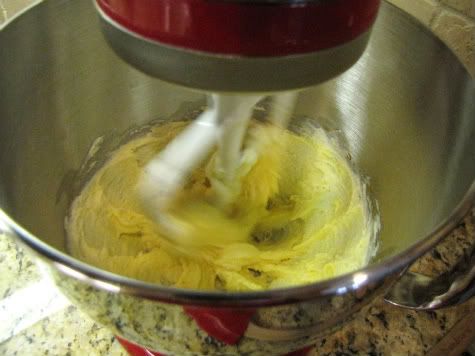 3.Combine 1 1/2 cups flour and baking powder; add alternately with milk to egg yolk mixture. Coat berries with 1 tablespoon flour and add to batter.
4.In a separate bowl, beat whites until soft peaks form. Add 1/4 cup of sugar, 1 tablespoon at a time, and beat until stiff peaks form. Fold egg whites into batter. Pour into prepared pan. Sprinkle top with remaining 1 tablespoon sugar.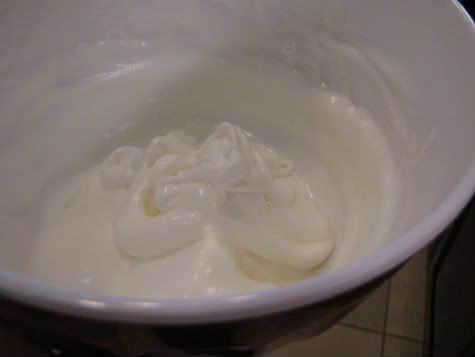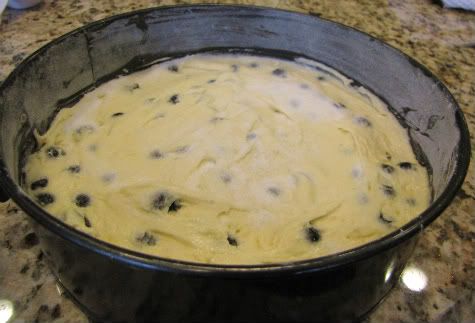 5.Bake for 50 minutes, or until cake tests done.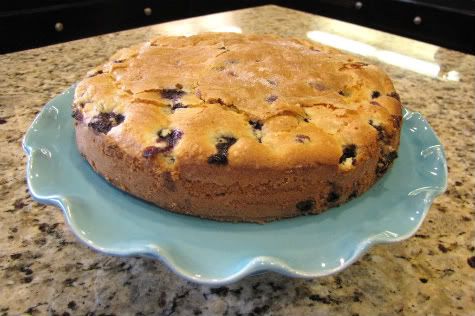 Hmmm...something is missing...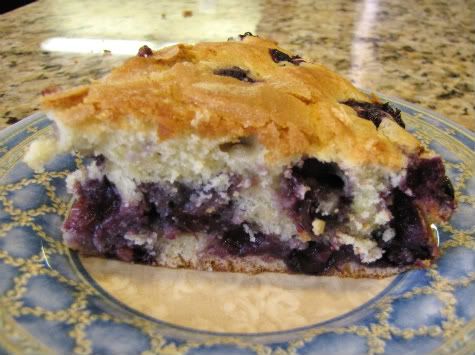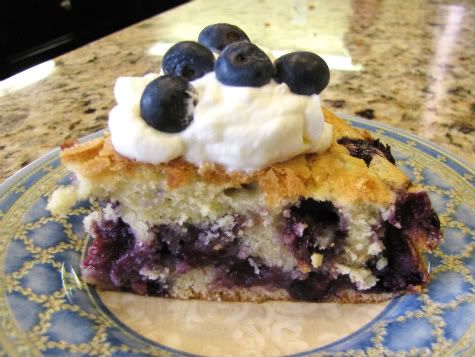 The cake lasted less than 24 hours. It's that good. hihihi Hope yours last at least 25 hours.
Blueberry Cake. Gateau Aux Bleuets.