Not that kind. The kind where my friend D shipped the silver dragee to me since I can't get them here. I promised them once my new kitchen was done, I would use them right away. ahem. It's been almost 2 weeks? Pardon.
So I made carrot cake cupcakes with cream cheese frosting.

They look cute frosted but just ok until BANG you add the dragee.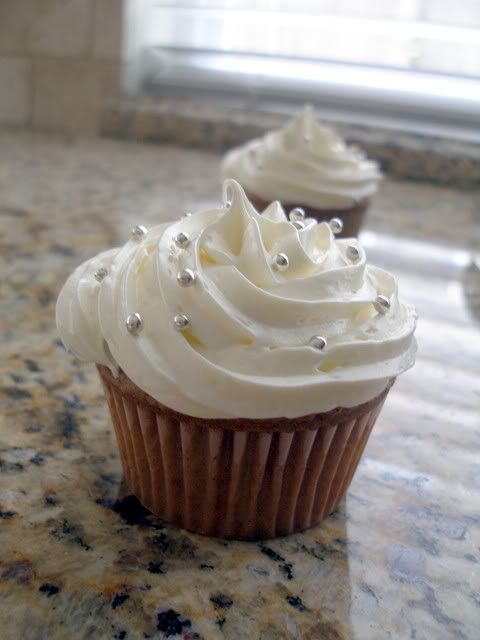 Now they are sooo pretty. So pretty they deserve to be put on a pedestal. Wait, let me get one... and there!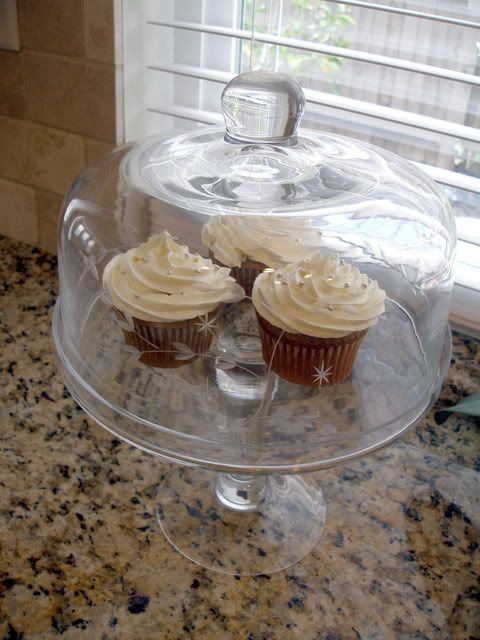 I love you cupcakes with silver dragee. So how are they? I had a taste tester with me.