This morning I stopped at my raised garden and saw how huge the tomato plants were getting. So was my zucchini and Japanese eggplant. I knew I had to do something about my tomatoes so off we went to Lowes. They ran out of tomato cages and probably won't have anymore in the season. That's what the Lowes garden guy said. So I bought some 6' garden stakes and off I went to pick my tomato plants off the ground.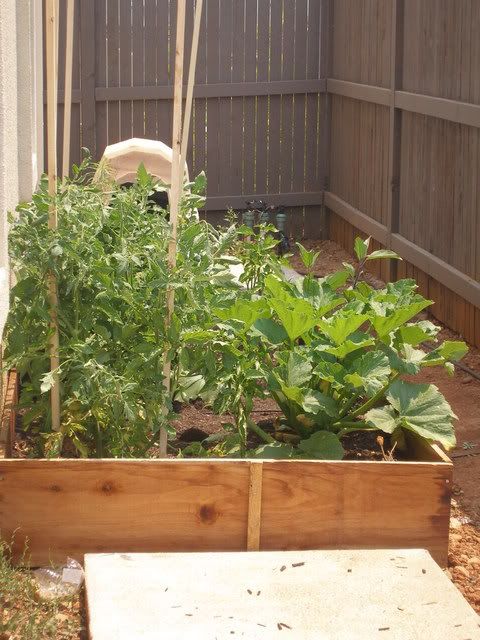 One plant was so big that it blocked my bell pepper plant from growing. I moved it to where my green beans were (they never survived...no water=death).

I saw that I have some Roma and cherry tomatoes growing already. Probably could of been bigger if I took care of the properly. Hey, it's in the high 90's. Too hot to garden.

In case you are wondering, that's just one plant. It's so full that it looks like 2 or 3 plants put together.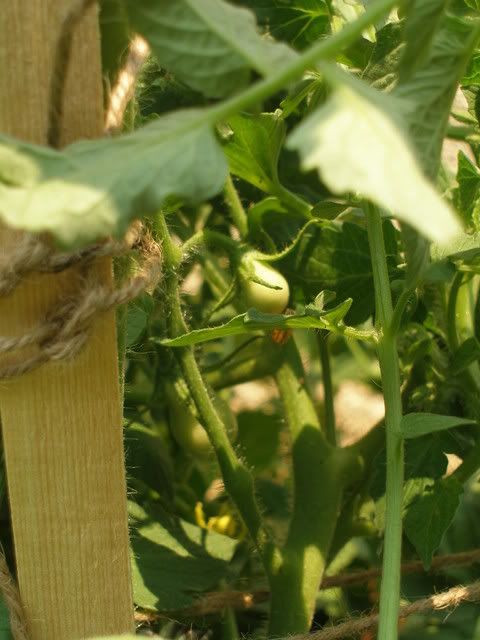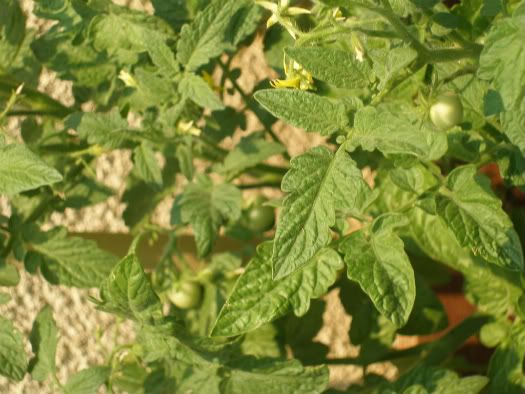 I'll probably have to go to Lowes again and get more for my kitchen garden. Soon those plants will get huge too. I might start reading up on how to can/jar tomatoes. Anyone has any experience with that? Aidez-moi s.v.p.