It's hot in Nor Cal! I feel a bit lazy right now. I just finished making some bread and decided to surf the web. I went out with my friend K, plus our daughters to the mall this morning. I thought of getting maybe one or 2 things for the kids...well I got a bit more than 2. lol I usually get things for the children but this time I also got something for myself. I saw this cute summer dress at Macys. I have some dresses that are a tad bit fancy for casual outings so this one was perfect. And cheap too! Just under $40! Now that's a bargain for someone like me. Here's the dress. PLEASE, please ignore the legs, and arms and feet and whatever else is showing besides the dress. My daughter said my face is too white so off my head went!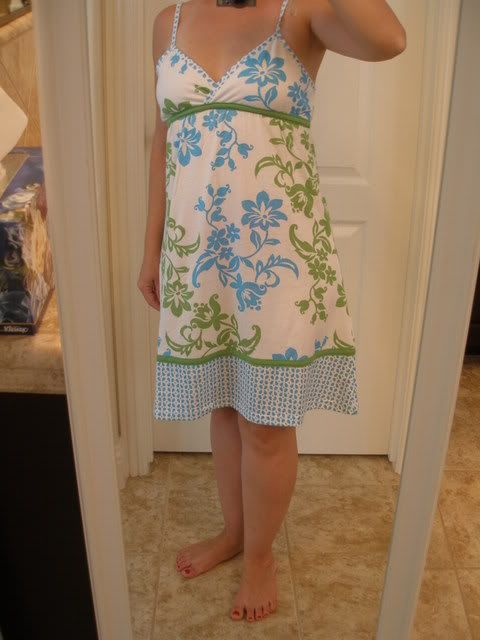 And to show my funny side, here's another picture of me in the dress.

Wow! Old age and kids sure made my body....ummm...different. Maybe I should of put a warning sign about this pictures. Are you guys ok???? Blind? I hope I'll still see my counter go up with readers.