Ok, ok, so it's not like big news but I'm so happy that I found it. The shop is called Of Simpler Times and it is on 10 149 Fairs Oaks Blvd. Phone number is 916-966-5746. It has been in business for about 13 years and not once did I go inside! Ugh! Bad blogger! I told the lady at the register I will be putting her store in my blog because it was so cute. She told me I should see how it looks on Halloween and Christmas. Oh I can just imagine how it would look like. It's a nice size store too so you can easily walk without hitting an item. I secretly took some photos but told the lady that I did. What can I say? I felt guilty in taking pictures without permission.

Here's the children section. Isn't it adorable? It had so many cute
clothing and decorations.


Awww wished I knew someone who had a tiny baby girl. Anyone going to have a little girl???


Now I almost got these stands with a cloche. Not sure where to put them in my house so they stayed there....for now.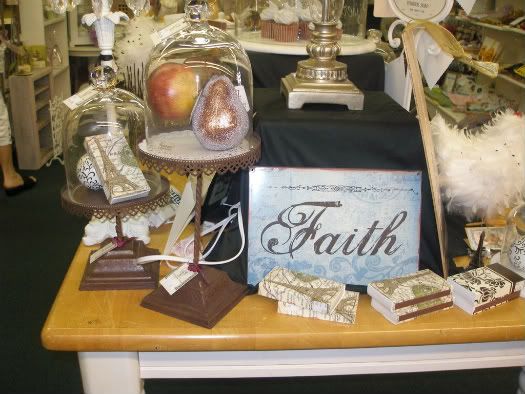 I left there without making much damage. Just a teeny tiny one. I saw a few things that I wanted but I need to search where it would hang at my place. Now a few feet from that store is another cute store but not my style. I think it's called Bungalow. If you like shabby chic, this is the place for you. Very vintage style furniture and decorations. Lots of white and surprisingly some black items too. Although I almost bought some custom made soap from their store. Why didn't I buy them? Well I'm going back to Old Town Fair Oaks this Friday that's why. Here's some pics that I took from this store.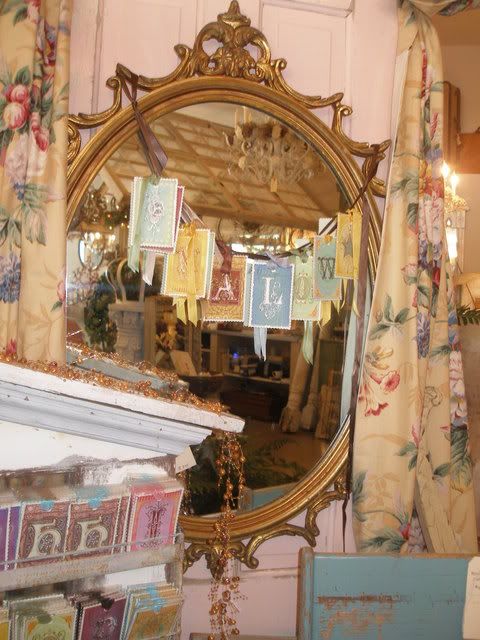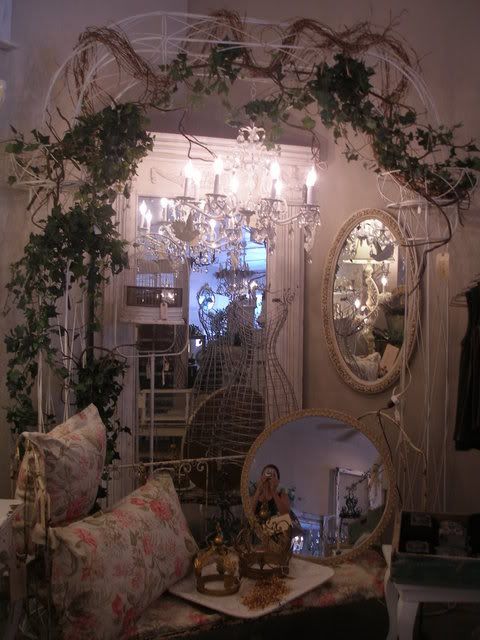 Now who's that gorgeous woman in that mirror??? Oh my! It's moi!
Just kidding!
A bientot!