I know that I promised that every Sunday I would have a cleaning tip or
trick. I failed miserly. Desole. To redeem myself, I thought I would tell
you my tricks in getting a mostly messy free home. Now some people are born organizers and other are taught. It just takes a bit longer for those who need to be taught. Ok, get your pencils and note pads...or open your word program to copy and paste.

1) De clutter! I notice many people like to accumulate piles of everything
and anything. Those pesky yet dreamy home catalogs for instance that keep piling up and up on your kitchen countertops, desks, nightstand,etc. Toss them if you are not going to actually buy something SPECIFIC from there. Better yet, get your name off the mailing list. Now I am guilty in saving some of my favorite ones. I keep those in my handy magazine/catalog bag. Like the one shown on the bottom of my post. When it can't fit another one, I toss (recycle is better) old ones.

2)Keep what you have organized! Once you have de clutter your junk errr
precious items, keep them nice and organized. How? Well it depends what you need organization for. I personally like baskets with or without lids,
gliding baskets, trays that separate your items and such. Once you know
what kind of "container you need", then you should always put your items
there. It's their home. Don't let your car keys have a fling with your
remote control...you might "lose them" and take minutes or hours to find
them or end up with another electronic device. Well I did say fling!

3) Be consistent! Ok, so this sounds boring and hard but when you take something out from its "home", put it back when you are done with it. Don't say to yourself after you get the dishes done, go out, before bed, etc. Honestly, you know you won't do it and then things starts piling up! Be consistent. Want a clear countertop, tabletop or bed? When you're done with your cereal box,laundry, whatever, put it back. Voila! One less item cluttering your home. This might take some time for those you like to do this "later" so practice, practice, practice!

4) Don't go overboard! Now I love a clean and messy free home but there are things more important to me than that. My family for one. Going out with friends and maybe sneak in some free time for myself is another. It's good that you keep organizing and de cluttering but don't go Nazi on it or on the people that live with you. Find your balance where you and your family are comfortable with how organized your home should be.

I think that's it. Here's some photos from my own home to show you how I
keep my home 95% messy free. It's not 100% perfect but it works for my
family. ***Results may vary with you***
My catalog bag
Magazine holder

Cute baskets from Ikea hold my water bottles

Same baskets holds my baking/decorating supplies and pasta boxes

Guest bathroom, LNT mesh basket glider under the sink

Target shoe shelves with 2 Lowes natural baskets (summer and winter)

Command sticks hooks to hold my canvas bags, children's coats, etc

Pier 1 basket that caintains my old VHS tapes. LOL We have no VHS player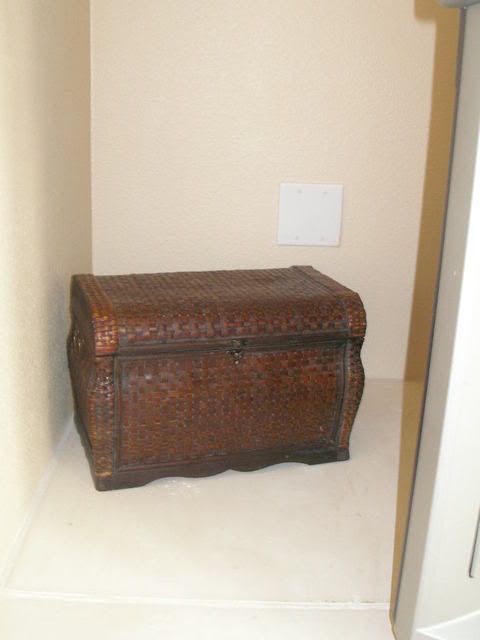 Cute basket from Ross under my desk that contains our recharger cables

Wood ustensil divider tray

My old time favorite! Spice divider!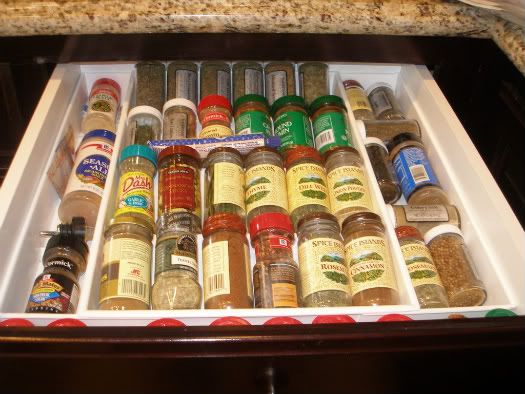 A bientot!