I had this luggage stand for a few weeks now I think. I was going to paint it but it got pushed back for many reasons. One of them is because I was lazy. Hubby asked about it last weekend so I decided to paint it so that he won't bug me about it.

I found this at a local thrift store in Carmichael. I think it was Weave. I have donated alot of things but only went in once in the 7 years I knew about it. I decided to stop by and see what's inside now. Same old stuff but I saw this! I have seen it in catalogs and boy can it be pricey! Guess how much I paid for it?

Yeppers! $2.99! Deal! It wasn't broken but I guess the finish was a bit tired.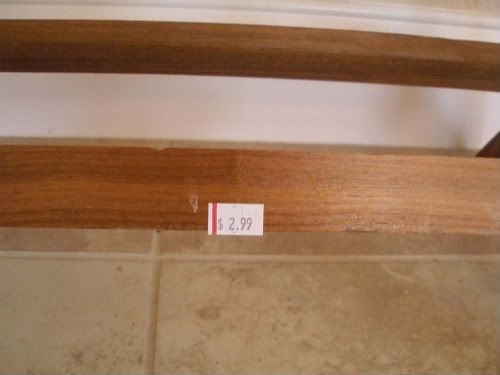 I was going to replace the cloth support but I kinda liked it with the black. Here's what it looks like when taken apart.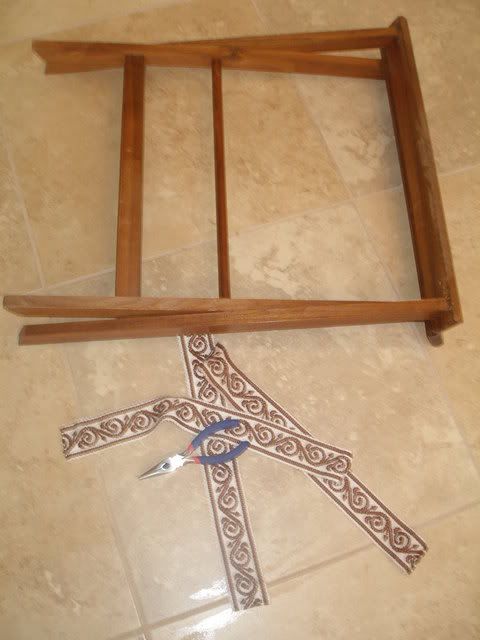 And here's the finished product! It's going to serve as a night stand for my guest bedroom. Now I am in the lookout for a cute vintage suitcase or a black tray. Wish me luck in my pursuit!
A bientot!