This is my hundredth post! And people are still reading it so that's good, right? To celebrate, here's a blueberry muffin recipe that you might like. I was up at 6am this morning and decided to make these for breakfast. I'm not a fan of blueberries but my children love them. This is the first time I have made these and they are yummy but very delicate I find. Very moist and they taste like homemade muffins. Not that stuff in the grocery store! I even took pics of making them. Not promising all my recipes will have step by step instructions but I was feeling good at 6 am.
Voici les ingredients
that you will need.


To Die For Blueberry Muffins


Ingredients:
1 1/2 cups all-purpose flour

3/4 cup white sugar

1/2 teaspoon salt

2 teaspoons baking powder

1/3 cup vegetable oil

1 egg

1/3 cup milk

1 cup fresh blueberries

1/2 cup white sugar

1/3 cup all-purpose flour

1/4 cup butter, cubed

1 1/2 teaspoons ground cinnamon


Directions


1.Preheat oven to 400 degrees F (200 degrees C). Grease muffin cups or line with muffin liners.

2. Combine 1 1/2 cups flour, 3/4 cup sugar, salt and baking powder. Place vegetable oil into a 1 cup measuring cup; add the egg and enough milk to fill the cup. Mix this with flour mixture. Fold in blueberries. Fill muffin cups right to the top, and sprinkle with crumb topping mixture.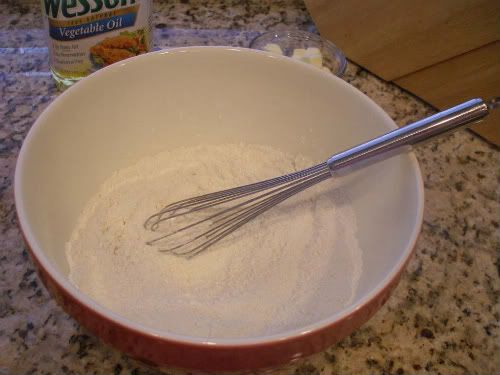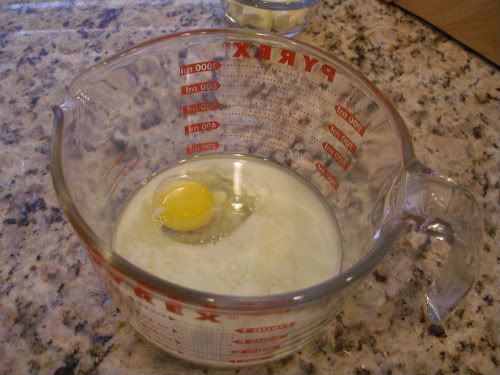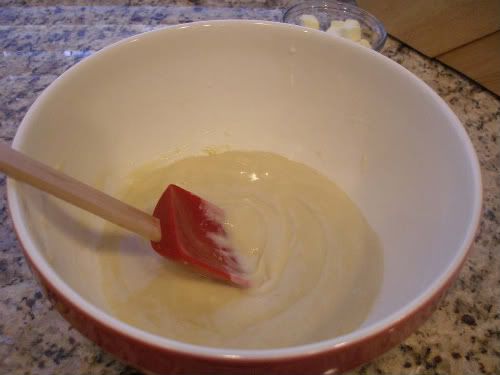 I got some HUGE blueberries. Next time I'll get smaller one. These ones came from
.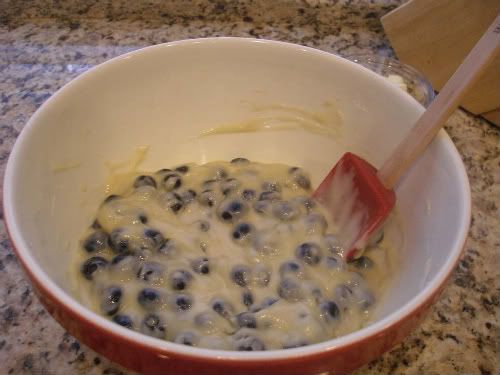 3. To Make Crumb Topping: Mix together 1/2 cup sugar, 1/3 cup flour, 1/4 cup butter, and 1 1/2 teaspoons cinnamon. Mix with fork, and sprinkle over muffins before baking.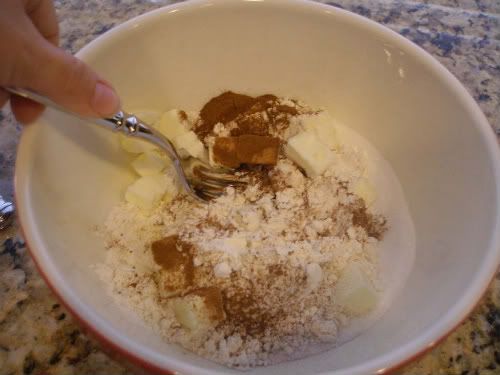 Please! For real bakers, we know the best way to make sure you have a nice crumble is to use your hands. Peshaw on the fork method!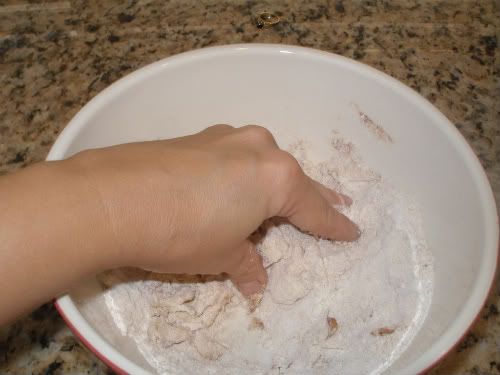 Bake for 20 to 25 minutes in the preheated oven, or until done.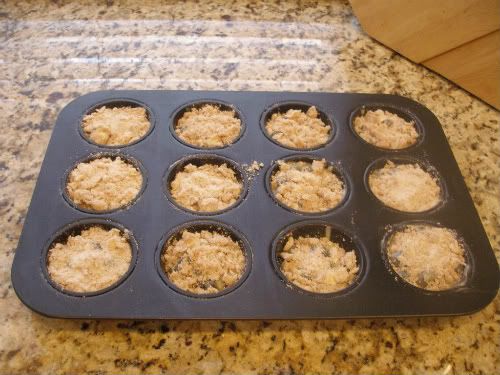 Source: All Recipes
Since I was up, I was able to eat my muffin in peace outside. soupir. No one to bother me...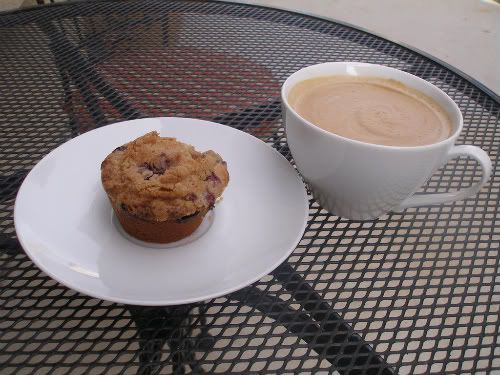 ...then they showed up!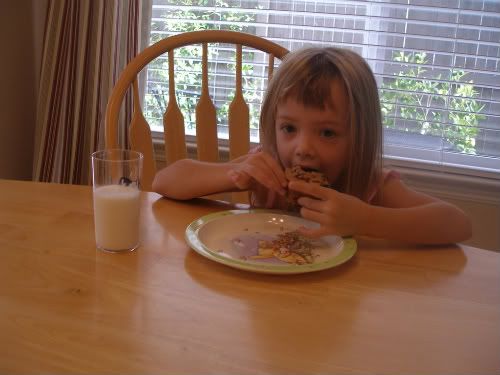 Everyone ate one. These were tasty but the blueberries were too big for this recipe. Should of make a pie with them instead. I will make these again. Not at 6am though.


The Giveaway!
I see these blogs that offers giveaways and I decided to do one since this is my 100th post. What am I giving away? Hmmm.
How about some of my favorite things that I love : cleaning products, mesh bags for your produce and something chocolatey. Just leave a comment on this post. You will have until Friday the 22th of August at midnight PST to leave a comment. This will pertain to US and Canada residents only. Good luck!
A bientot!