A few posts back I made my first batch of snickerdoodle cookies. The kids loved them as well as hubby. I then entered into the realm of making cupcakes/muffins but that are originally cookie recipes. I have always made muffins/cupcakes but never a snickerdoodle cookie version of it. I found a recipe at
Good Eats 'n Sweets Treats
Blog. The recipe is very easy to follow. I didn't take a step by step photo of the process. I took some photos though. It's so easy that you don't need illustrations to help you out. Here's the recipe from
Culinary Concoctions by Peabody
.
Snickerdoodle Muffins
Yes, I forgot to add Cinnamon into the photo. It's ok. We've made up since.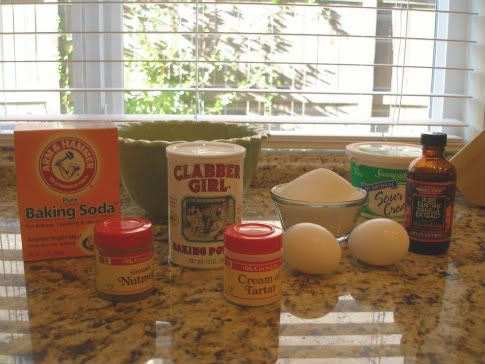 2 sticks unsalted butter
1 cup sugar
2 tsp vanilla
2 eggs
¾ tsp baking soda
¾ tsp baking powder
¾ tsp cream of tartar
¾ tsp freshly grated nutmeg
1 and ¼ cup sour cream
2 and ¼ cups all purpose flour
1 cup sugar and 2 TBSP cinnamon mixed together for rolling.

1. Cream the butter and sugar until soft about 3 to 5 minutes. Add in the vanilla. Add in the eggs one at a time and mix until each is incorporated.

2. In a separate, mix together the flour, baking soda, and baking powder and cream of tartar.

3. Add the flour mixture and the sour cream alternately to the egg-butter mixture in the additions. Start with the flour and end with the flour. Scrape the bowl occasionally.

4. Using an ice cream scoop, scoop out muffin batter one at a time and drop into a shallow bowl filled with the cinnamon sugar mixture. Roll the muffin around in the mixture until it is covered completely in cinnamon sugar. Place muffin in to muffin tin.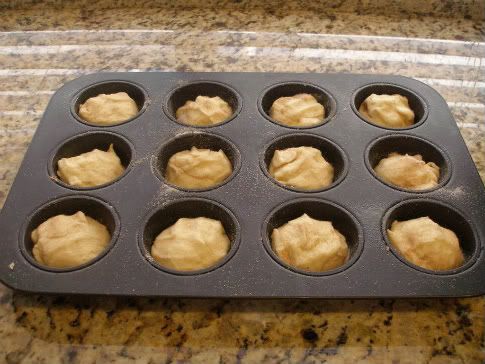 5. Depending on the size of your tins, you should get about 12 to 14 muffins
(I got 15 muffins out of this recipe).
Bake them for approximately 20-22 minutes in a 350F oven or until they are golden brown.
Now this is a very soft batter/dough. I rolled it and scooped it up with my hands. Felt very soft. The result? A very nice, moist and sweet muffin. The tops would crack but that just makes it prettier to me. For quality control purposes, I ate two after they cooled for 2 minutes.
Quoi
?! A good chef ALWAYS tries the fare before serving to others. See, that's how nice I am. Now, still for quality purposes, I tried another one at 9:30pm to make SURE they were still moist. *
stop looking at me that way
!* They were and the day after, still soft and moist.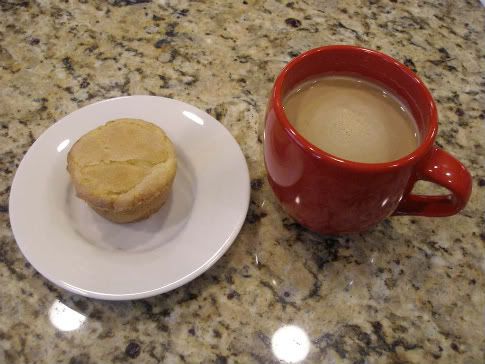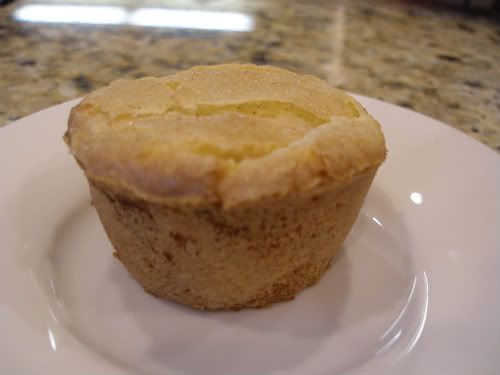 My family liked them and so it goes into my recipe book. If you like snickerdoodle, you might like the muffin version too. Just be carefull not to eat too many of them. I should know. I weighted myself this morning. Drat! It does contain 2 sticks of butter afterall!
Bon Appetit!