My second born turned 6 today. Now for some of you that follow this blog might be asking "She has another daughter?" Not exactly. She's my furry child. I adopted her 6 years ago and we just love her.

(7 weeks old)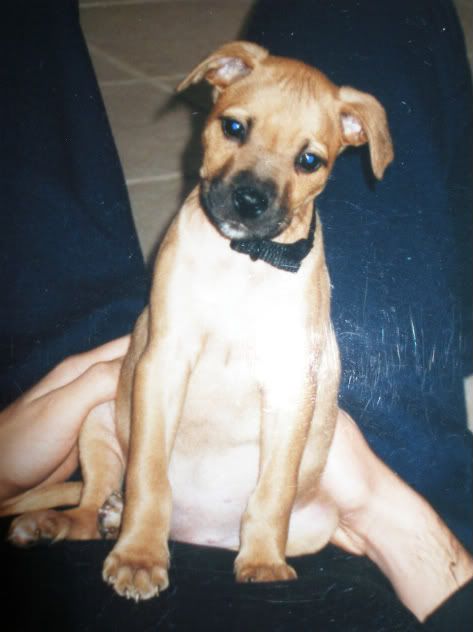 I was never raised with dogs. My parents didn't (still don't) believe dogs should live inside the house. The weather in Montreal is harsh during winter and they would never leave a dog outside either. No dog house will ever be good for a dog in my parents opinion (except if it were heated I guess) So you can imagine my mother's surprise when I told her I had a dog. Knowing me so very well, my mom thought it was one of my tricks to make her blood pressure go up. Nope! Not this time Mom! Now when my parents visit us, they love playing with her. Especially my dog since he loves dogs.
(her favorite ball)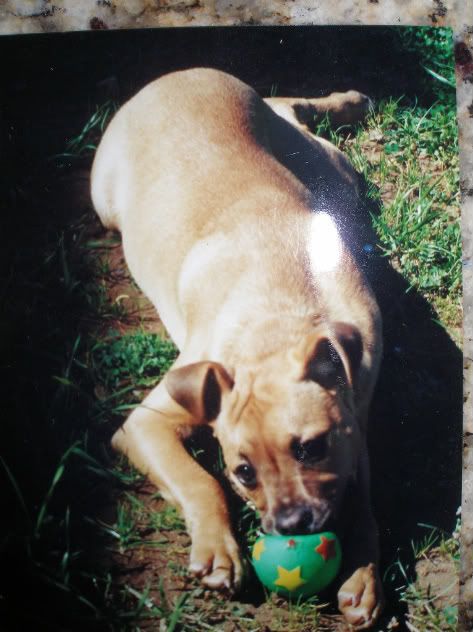 Sandy was 7 weeks old when we adopted her. We got her at a local pet shop and she stole my heart! There were 7 in the lot (6 girls and 1 boy). The boy was the runt and kept nipping at me. Yeah...okay...too hyper, sorry Charlie but we won't do well together. Now when I picked Sandy, she was so quiet, so peaceful and fell asleep in my arms on the way back home. Yeah, that was the first time she tricked us. After she woke up from her nap, she jumped all over the place thus unnerving my first born (bird). After getting all worked up, she went under my kitchen table and pooped. This was her introduction to our family. LOL
(almost 4 years old in front of our pool gate)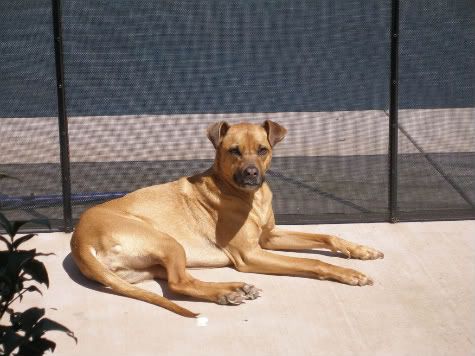 Sandy still acts like a pup. Gets very excited when people come over but doesn't jump on you. She doesn't bite and rarely bark. My family and I joke that she learned how to bark when moving to this new home. A dog would be barking at her and she doesn't bark back! Just wants to play with him/her! The best family dog! She has never bitten someone and just wants to play. One of my friend knows how she can play for hours! She's very hyper (like her momma) but so sweet!

So happy birthday my baby! You get spoiled by me and by family coming for a visit. You're the sweetest dog that I have ever met and we all love you! Now can you please eat a bit more? You burn those calories too quickly child!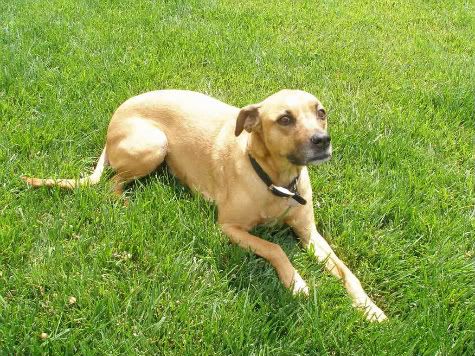 A Bientot!