Kimba at
A Soft Place to Land
is hosting a Halloween/Fall Party! If you want to see more Fall or Halloween decorations, click on her blog.
These photos were taken a few weeks ago when I started decorating for Fall. I'm going to start decorating the outside for Halloween the weekend of the 18th. I don't want to be the weird lady that has her decorations up too early. Hmmm maybe that happened already. Oh well!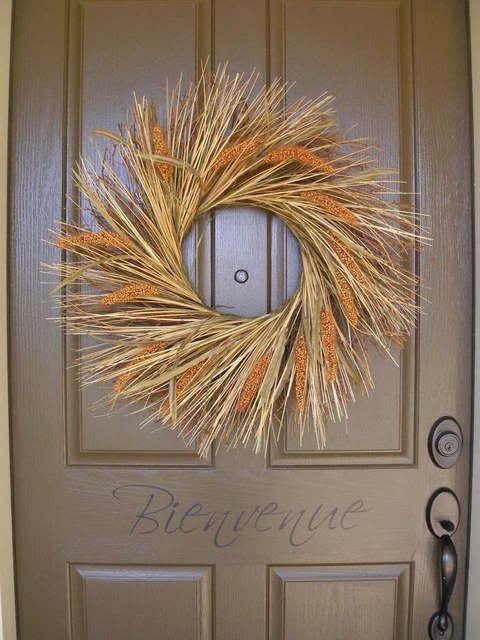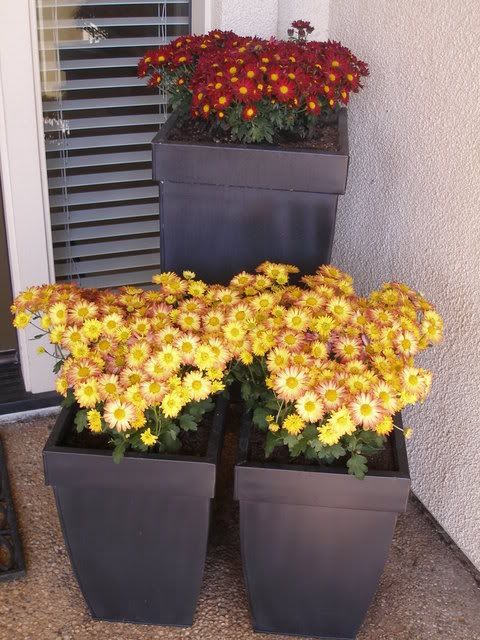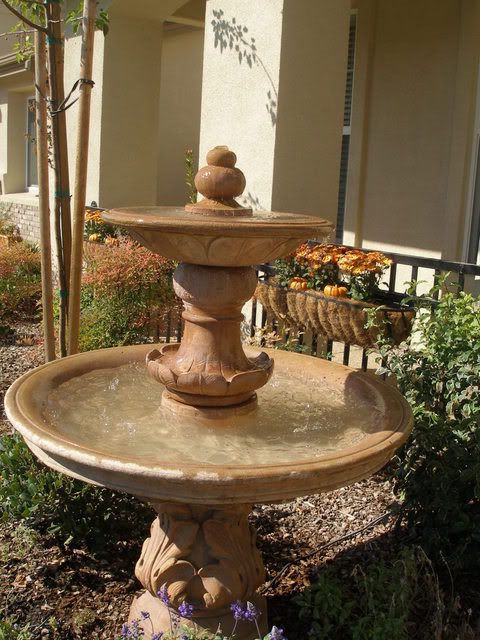 And this is my entryway. I made the Boo with black glitter. I needed to seal it since it leaves glitters when you touch it. I made those silhouettes last year from Martha's website. Had them all over my garages doors.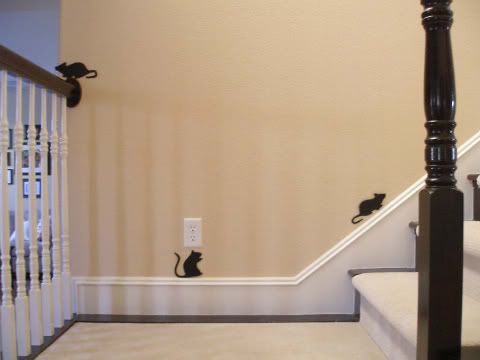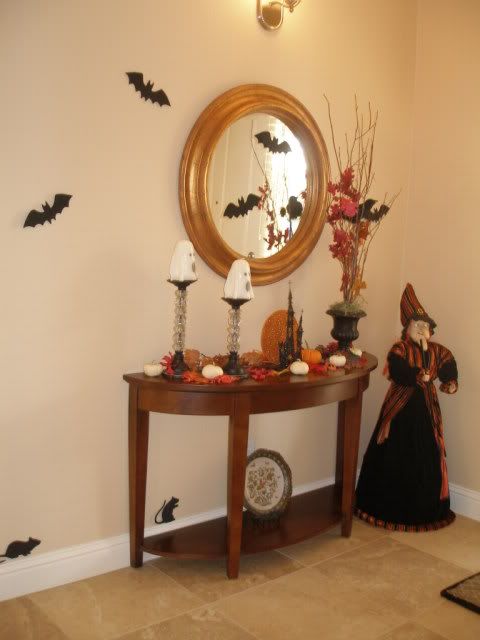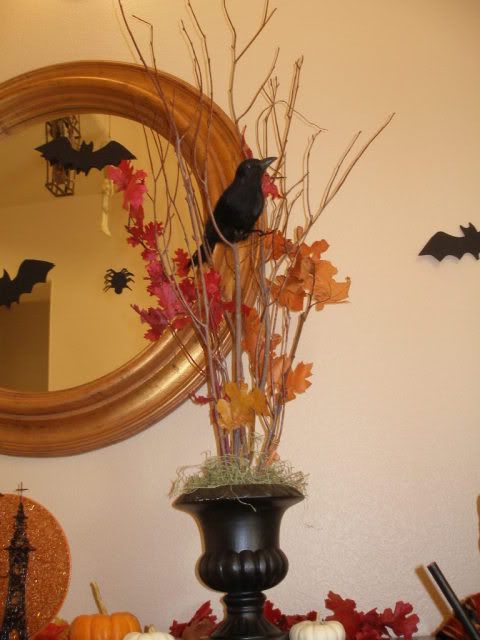 This is Grizelda. She cackles when you touch her belly. Scared the beejesus out of my son the first time he saw her! LOL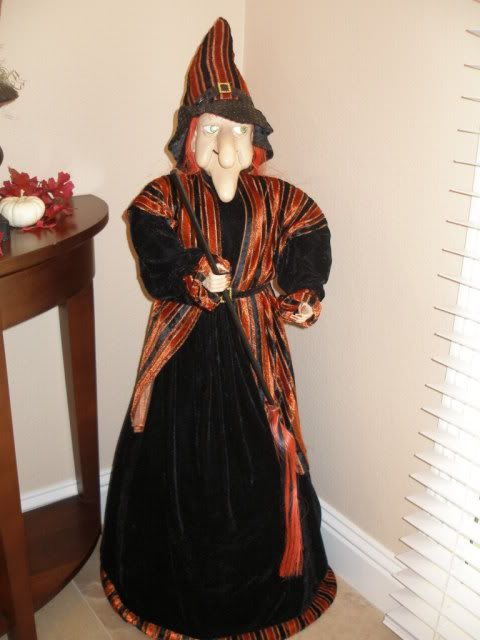 You see those skeletons? That's what happens when you don't clean your room! Pirate guy said something about not eating broccoli. In the cage he went to!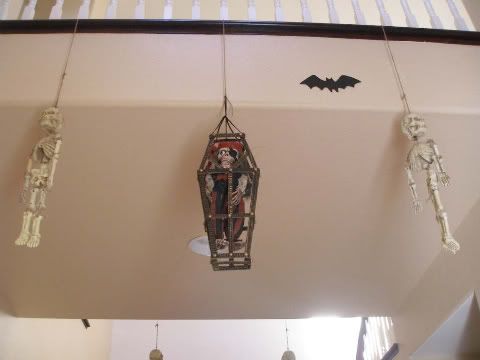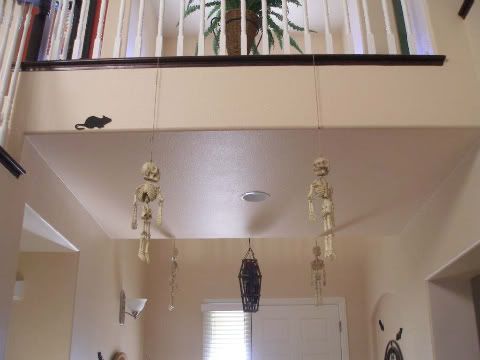 Can you see that hand coming out from my little container? If there's only one piece of cheesecake and you dare eat it, your hand will get cut off!!! No one, but no one eats the last piece of cheesecake but moi!

My family room. Nothing exciting there. I still need to make a Halloween garland. I have time.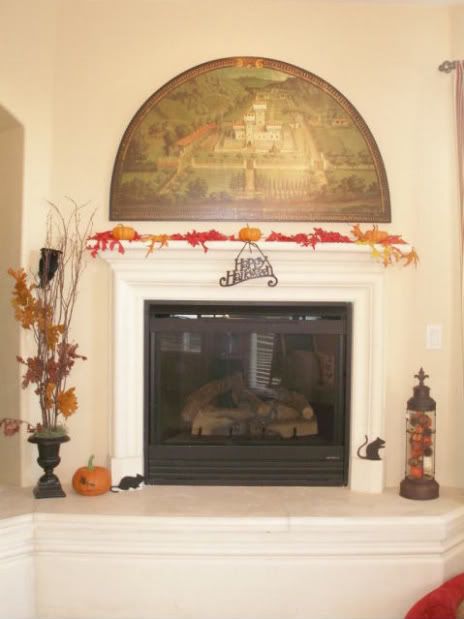 My kitchen island. Inside the small pumpkins are M&Ms that the kids don't know about. The others are Lindt Peanut Butter Truffles. There are good but if your home is too warm, the peanut butter gets all liquidy.
My Halloween tree with some decorations. I'll be making something cute for that tree too.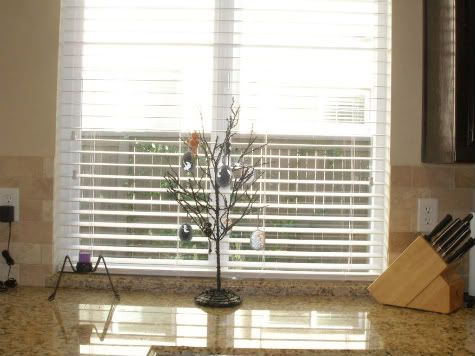 And that's it! Want more Halloween/Fall photos? Click on Kimba's website. You'll have lots to choose from! Happy Fall errr Halloween!

A bientot!