This afternoon my daughter had a playdate with a friend from kindergarden. This is her first same age friend that is from this area. It was also the little girl first playdate ever. Her mom said she was very nervous coming to our home. After her parents left her, off they went upstairs to get ready for tea. All little girls know they have to wear princess dresses....or mermaid ones for a tea party.

Here is the small table with the little treats. Don't worry, I ate most of those truffles. I'm saving these girls years of dental work. And yes, Sandy was outside since I don't know if the little girl is afraid of dogs. I know Sandy but others don't so it would be rude to assume they should just deal with her. We did go outside to play with her once I knew she was ok with dogs.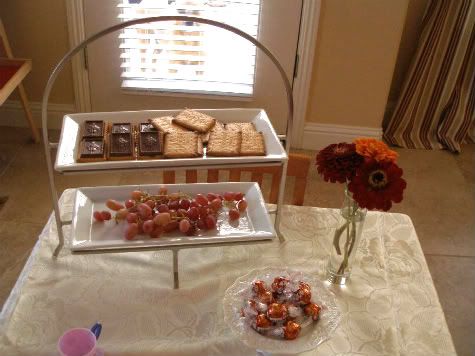 My daughter loved playing host. She loved pouring lemonade into those tiny cups.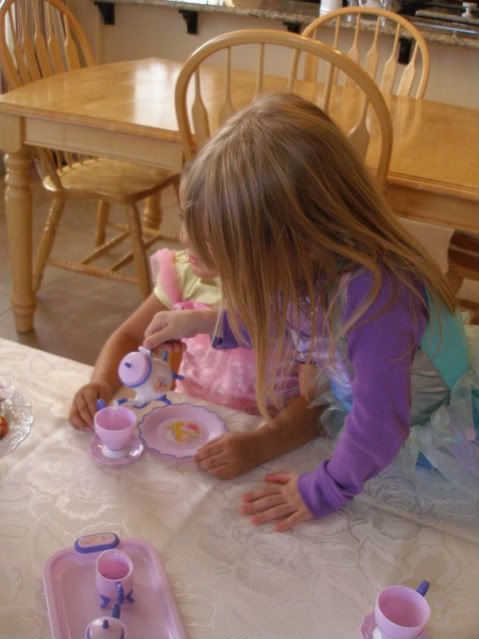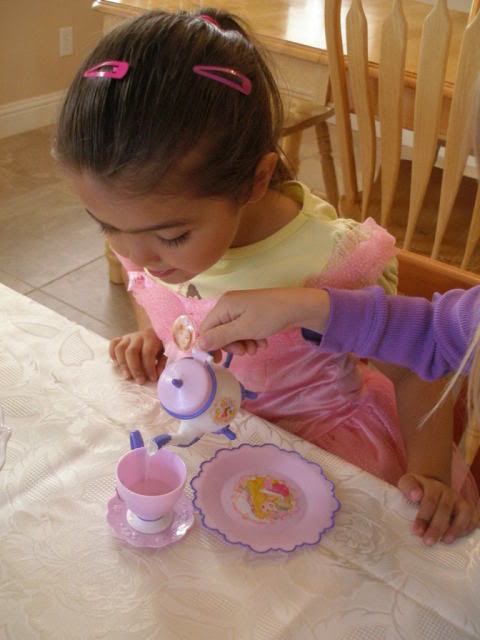 My son had to get in on the action since chocolate was involved.
They had a good time and when her parents came to pick her up, she didn't want to leave. I would say 99% of the time kids want to stay at my home when it's time to go. Anything new is fun and with my home decorated for Halloween, it makes it even more special. Makes me happy to see them happy. After a promise of another playdate, she went home and my daughter was sad. Lord! She will see this little girl tomorrow! Girls!
I'm glad my daughter made a friend at school since we moved. Moving is hard on children and I was a bit worried but everything fell into place. I can see many more playdates coming this way now. Better stock up on juice, peach water and biscuits.
A Bientot!