I remembered that I never took photos of my decorated front yard. After dinner I went outside before the sun set for the day. I probably looked like a nut going across the street to take a photo of my home. From down the street I hear someone yelling "It looks awesome!". Okayyyy. I waved to the men and took photos of my home. lol

Here's the front. Nothing spectacular but the children seem to enjoy stopping on their way to school and back home.

I am missing alot of mice and bats but you guys know where they are.
Look what I saw when I was re fixing the tombstone. Two caterpillars. I left them alone since I don't want to bother them.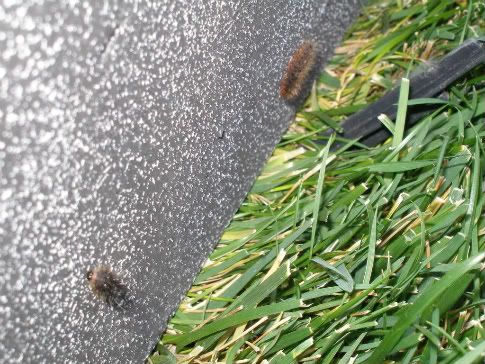 I changed the flowers from my black planters since the sun was burning the flowers. Same thing with my planters. Hopefully these will work since it's for Full Sun Morning for extreme heat climate. I think Nor Cal fits the bill!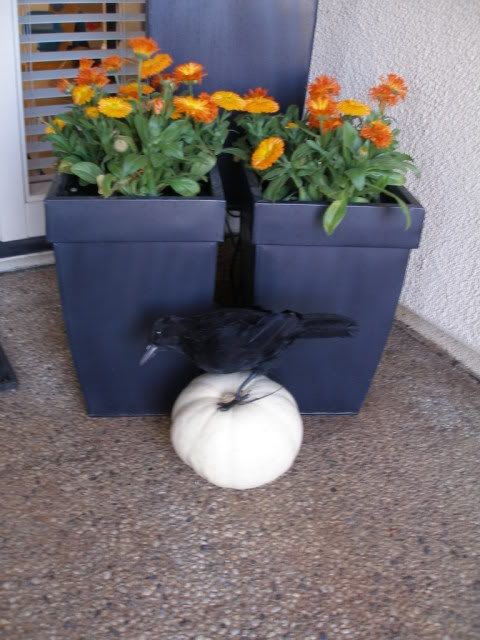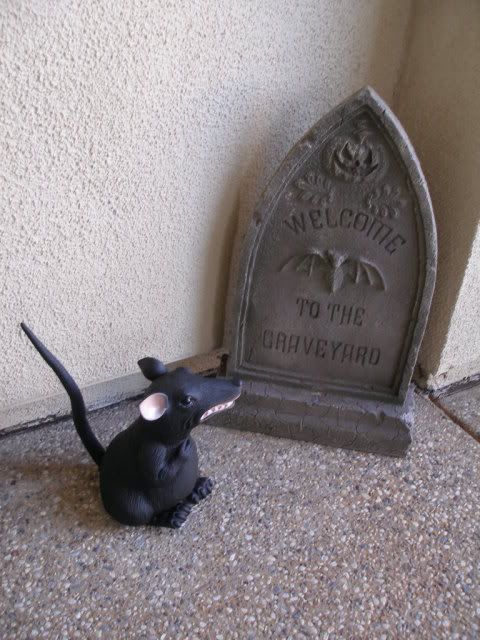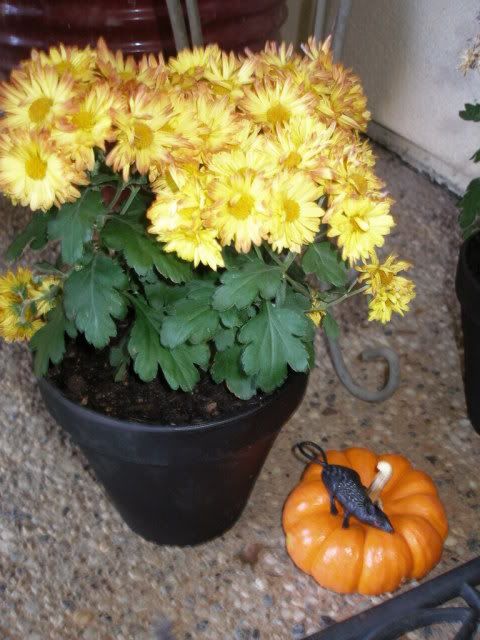 Inside of the fountain are fake bugs and leaves. I won't be cleaning the water fountain so that it'll look gross for Halloween. Need to stick some eyeballs like last year and I'll be set!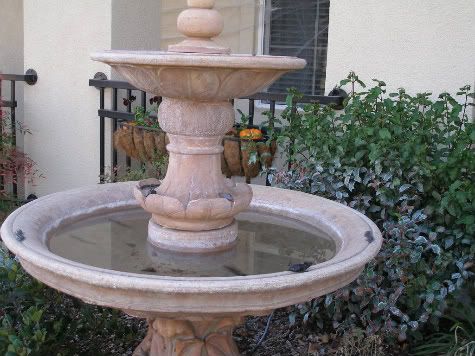 That skeleton is just hanging around. I will carve that pumpkin on Halloween day. It will act as a beckon for children everywhere! Can you spot something off in this picture?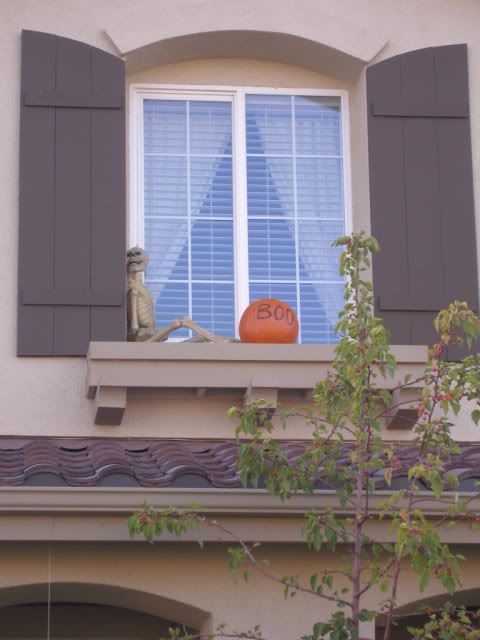 I also got these cute sayings for my tree.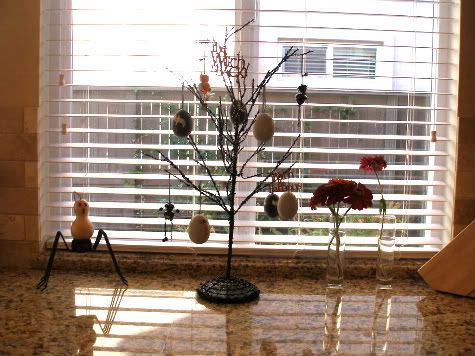 The gourds were bought at the pumpkin patch and painted faces on them. This one looks shocked because half the chocolate truffles are gone. What? What?! Don't look at me like that man! You can end up somewhere else if you don't play your cards right!
This is my Halloween banner I made. Don't look too closely or you'll see an amateur made it.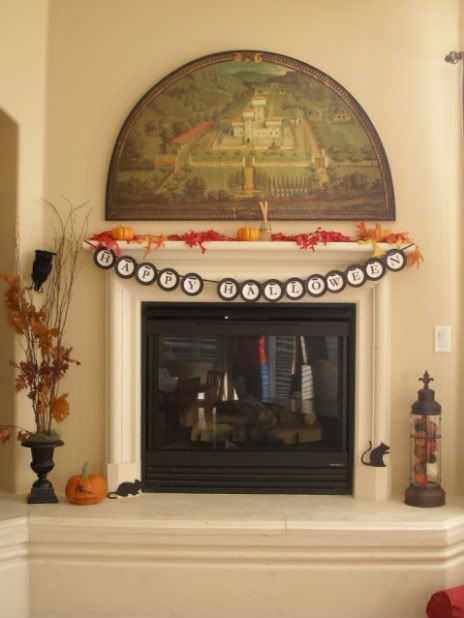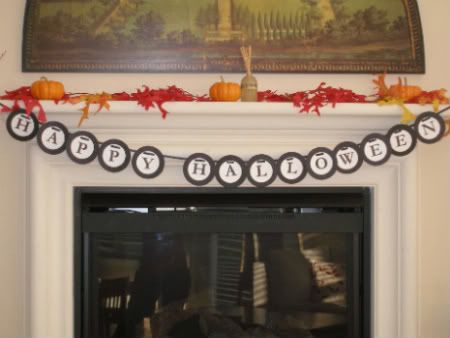 Where is Nancy???
Here I am! If only I knew how to make that peace sign from Star Trek!
That's it! Nothing wow but enough to make children smile. Happy Halloween!
A Bientot!