I was doing some monitor shopping (instead of window. Get it? Eh? Forget it!) when I saw a 3 tier plate stand at Pottery Barn that looks similar to the one from Target. One is $29.99 while the other is $45.
Can you tell much of a difference? I can't. They looks pretty similar especially once food is on it.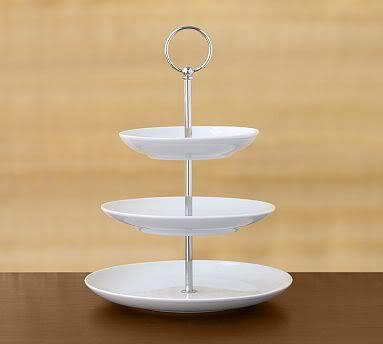 I have to say though, Target sure knows how to stay on top of design style and still be affordable. Probably why I shop there once a week.
A Bientot!