I love Masa! I remember as a child my dad coming home with 2 big round loafs of that sweet bread. I could eat the whole loaf if my parents weren't careful. Moving to Nor Cal, there are almost no "real" bakeries (some of the baking is done off site or they just don't make bread) and no Portuguese one at that. I have tried making it at home but you need a special pan to bake it in. Sure, I have done the small rolls but it's not the same. To help with the cravings, I would buy the Hawaiian Sweet Bread. It's 90% the same thing.

The one thing I would do different is not to divide the dough in half since I have the correct baking pans for this kind of bread. And here's a tip! That butter wrapper? Don't throw it just yet! Use it to butter the bowl or pans. Why waste that delightfull butter when it could be used for your baking?!

Last year, I stayed in Montreal and was able to get some Masa pans. My parents got these at a Portuguese bakery. I love them! They are old, beat up and well loved.


I decided I should try them out. They worked out really well! Mettez vos tabliers mesdames! It's baking time!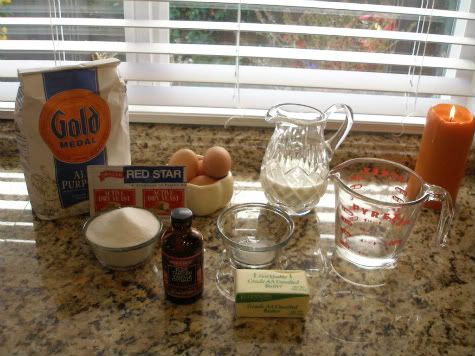 Ingredients

2 pk yeast, active dry
1/4 cup lukewarm water
1 cup milk, scalded
1 cup sugar
2 tsp vanilla
1/2 tsp salt
1/2 cup butter, room temp
4 egg
6 cups flour, all-purpose
Dissolve the yeast in the warm water.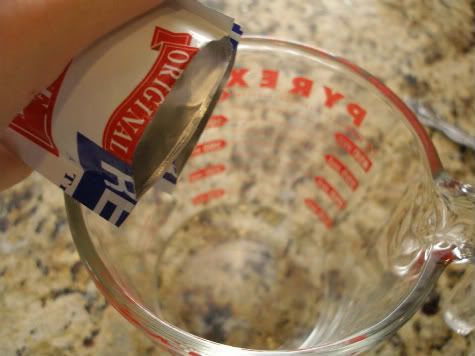 Now scald the milk. No, don't yell at it. Just put it in a small saucepan on high heat. When the milk start boiling, turn off the heat.
In a large mixing bowl, add the sugar, salt, butter and scalded milk. Stir all together until the butter is melted. Now add the vanilla.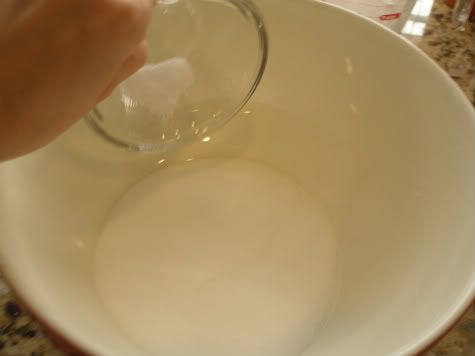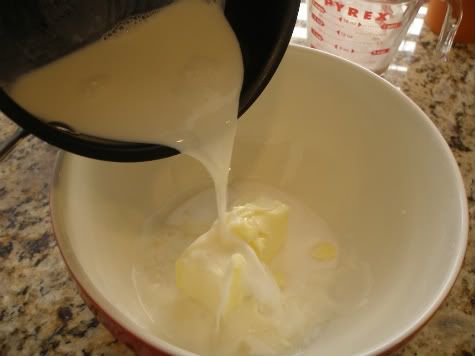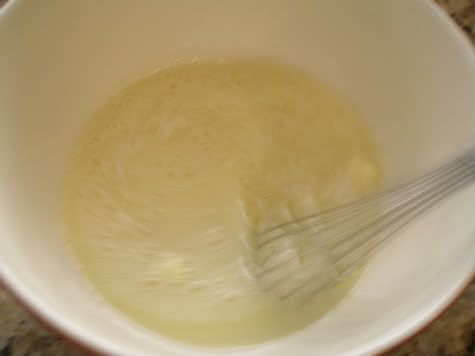 Add about 3 cups of flour to the mixture.

Beat 3 eggs and add that to the mixture. Add the yeast as well into the mixture. Mixture, mixture, mixture. Sorry. Got carried away. Ok, I crack my eggs with my right hand but I needed to take a photo with it so lefty had a crack at it. Yes, it was intended.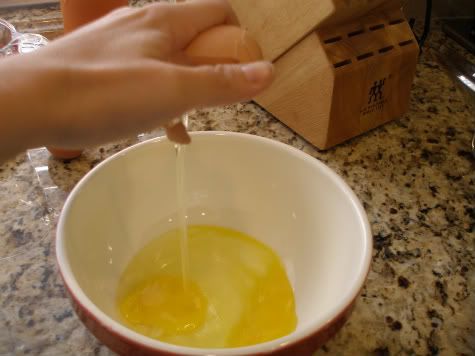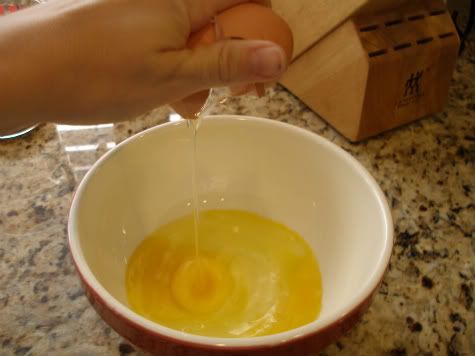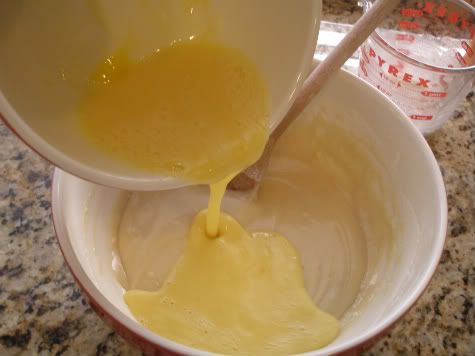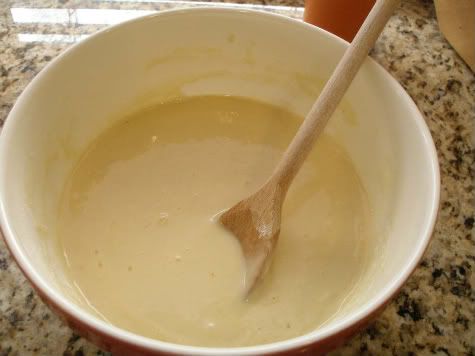 Ahem, now add the rest of the flour until you get a nice soft dough. Remove it from the bowl and place it on a floured board. Knead the bread until it's soft (about 10-15 minutes).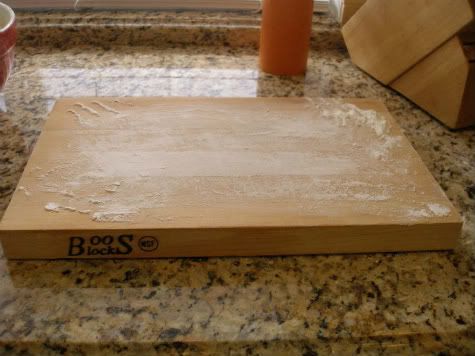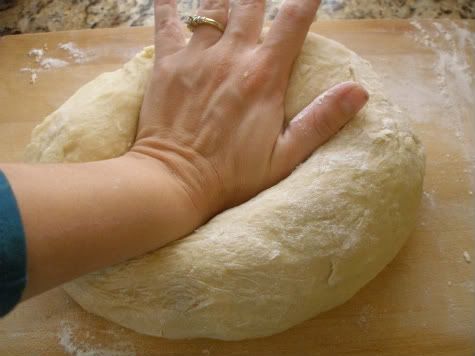 Now place the ball of dough into a buttered bowl.
Cover the bowl and let it rise for about 3 hours.

Now wash all the bowls, spoons or whatever you used to make this mess. sigh.

3 heures plus tart...
Preheat oven to 350.
Punch dough and divide it in half. Place it on a baking loaf pan. Cover and let it rise for about 2 hours or until doubled.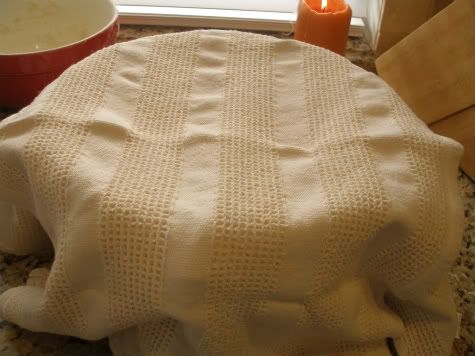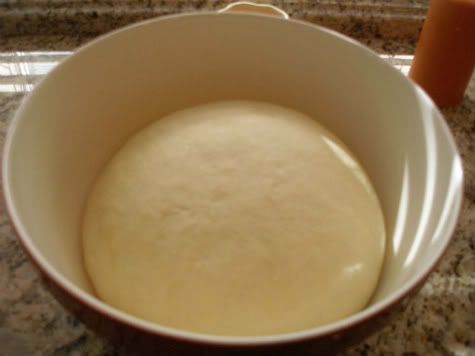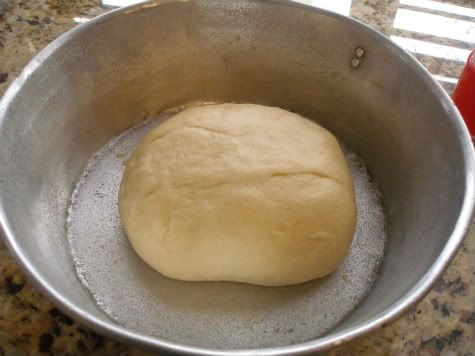 2 heures plus tard
Now beat the remainder of the eggs and give the dough an eggwash. The more egg you put on it, the darker the top will get. My mom prefers really dark and I like mine very pale. This time, I made it dark just to see how it'll look.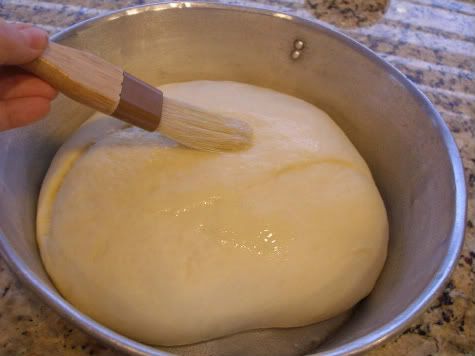 Now bake the loaf for 25-30 minutes. Let it cool on a wire rack.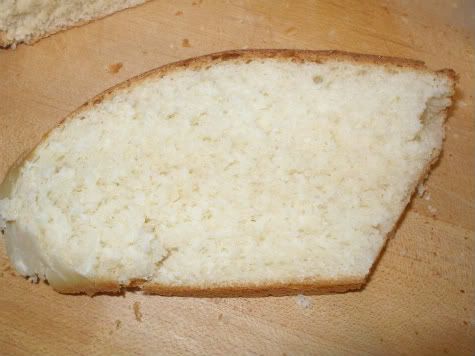 Verdict? Not exactly the same but that's because they are small. They were yummy though! Out of the oven is the best! My mom likes to toast them but I prefer them au naturel!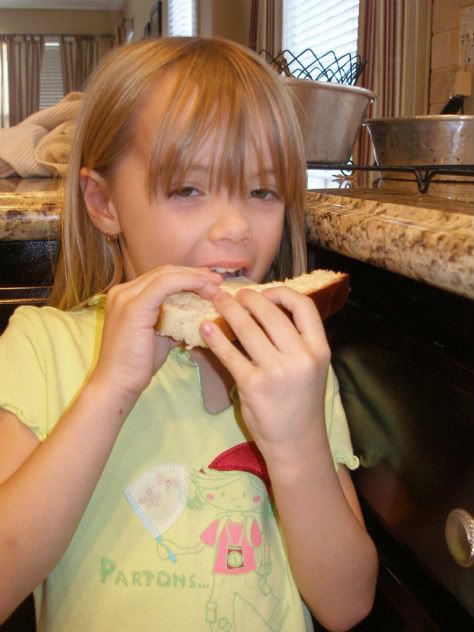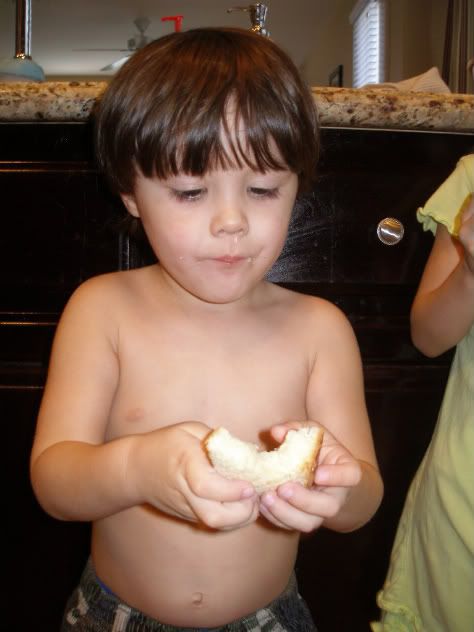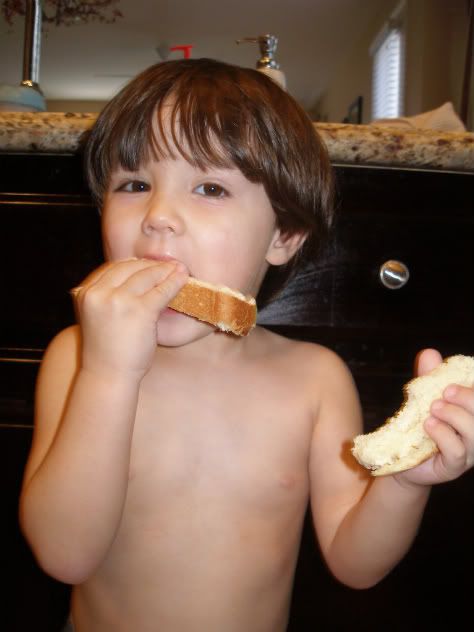 Yes, even my furry child had some. Poor thing had to get some too!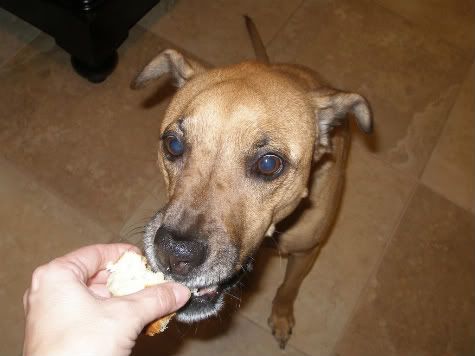 When Hubby arrived, only 1/4 of the first loaf was left. He saw the wrapped leftover loaf and took the rest with him upstairs! lol I told him there was another one under the kitchen towel. In this house, if I bake something, it's get it while you can! I guess I better start making these more often now.
Bon Appetit!