Mornings can be tough. Some of us are not morning people (I am but not hubby) so getting ready in the morning can be stressful. Washing face, brushing teeth, hair and whatever else that needs to be done can leave your countertops cluttered. You can beautify your counter space and stay organized so that mornings are a breeze when it comes to getting ready for the day.

I like apothecary jars or any pretty containers. You can fill them with maybe some bath salts, cotton balls, q-tips or whatever you need. You won't have to rummage in your drawers, it'll be right there at your fingertips.
Mouthwash. Most of us use them. Lets face it, the bottles don't look very pleasing to the eye. What about putting them in a cute glass container? Don't use crystal since it has lead and it will seep into your mouthwash. I don't want you guys to get any kind of cancers later on in life. See how prettier your Listering, Act or Scope looks in them?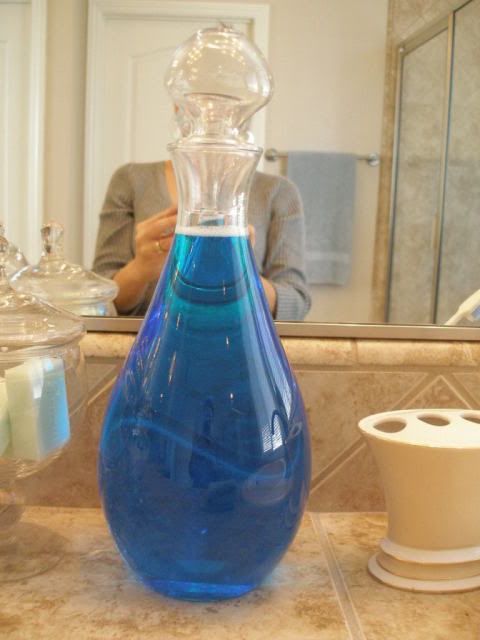 Look around your countertops today and see what you can do to make it look nice and help you get a better start on your busy day.
A Bientot!