Today I went to do my errands and stopped at Target. I got my things and went to look at the Christmas decorations. I am on the lookout for an advent calendar for Christmas. I need something cute that I can put little trickets in. Now one of my faithful readers,
Jodee
, said she doesn't go to Target ofter anymore but likes the photos. So Jodee, this one is for you woman!
Now let me tell you first that I got a few looks and one lady actually passed me then reversed her cart to see what I was doing. lol One of these days a guy in a segway will stop and ask me what I'm doing. Some photos may be blurry but that's because there were too many people around me and I have to sneak out before anyone calls security.
Now the Fancy Nancy in me loves the feathered wreath. So chic! It stayed though.
Ok isn't that present tree so cute??!! Or those colorful trees??!!
Here's an advent calendar. It's really cute but I'm thinking only good for once maybe? I'm afraid the tops won't stay close once the plastic around the boxes is ripped opened. LOL Yes that's my coffee tumbler. Peppermint Mocha Latte was inside. Hmmm yummy!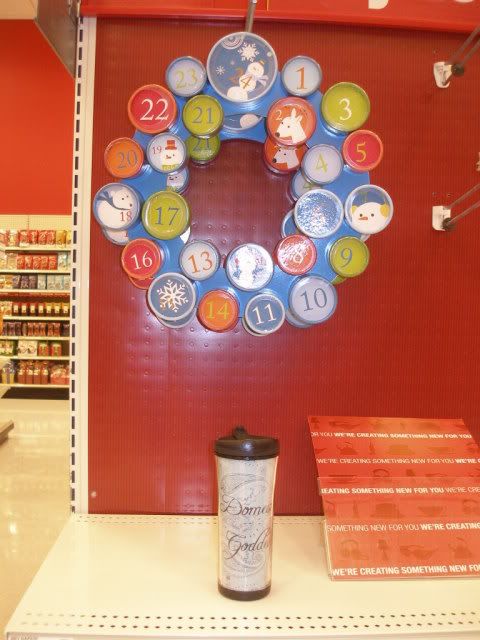 If you more into country...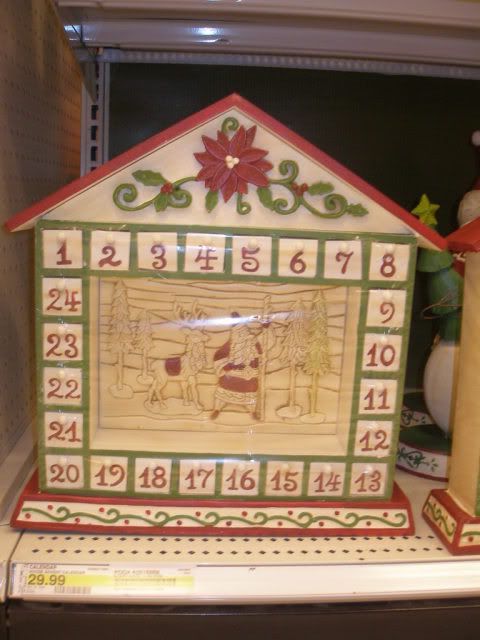 Or more into amber looking ornaments....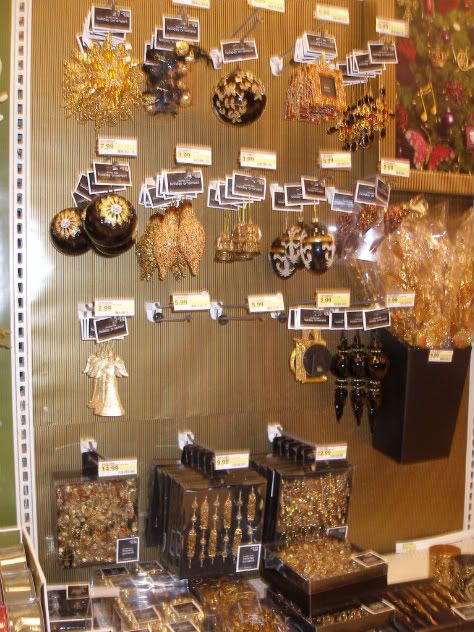 Maybe more spiritual....?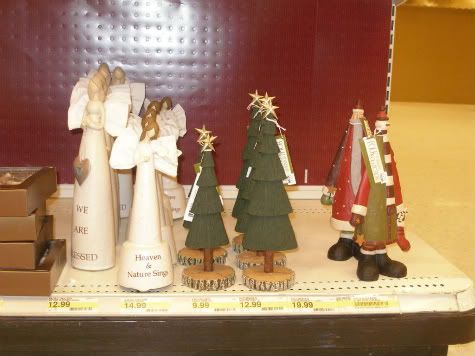 Burgundy anyone? No, not the wine.
Or maybe a little bit funky?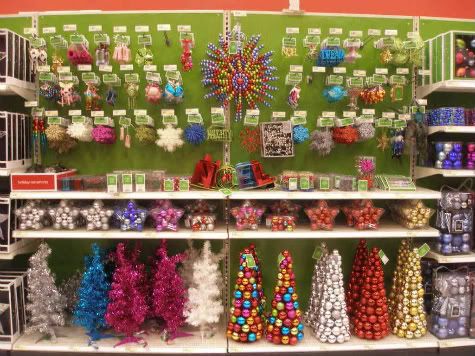 Love the pig!
The cow was cute too!
Ahh high heels! So
moi!
Dashing thru the snow!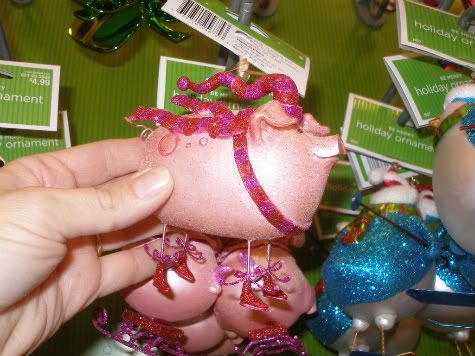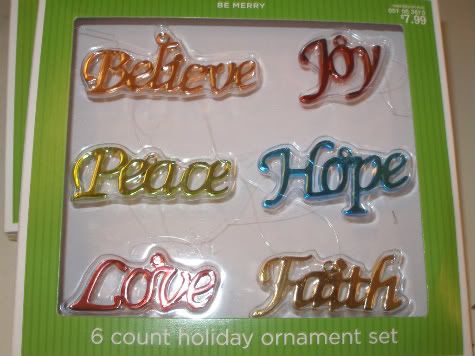 A white Christmas.
Perhaps you are more fiery red?
Ice princess?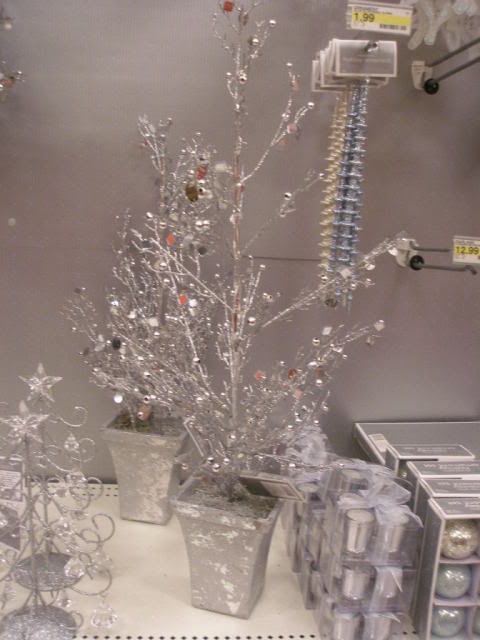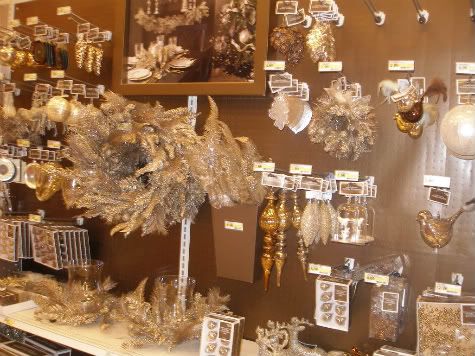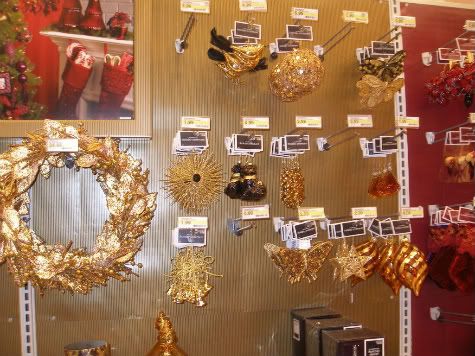 Here are the advents that Targets has.
For train lovers.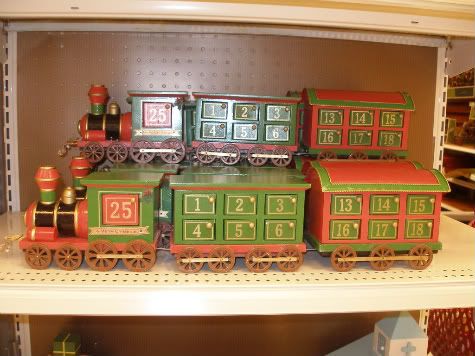 The little presents one is really adorable.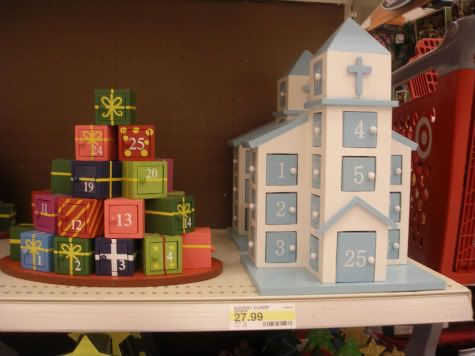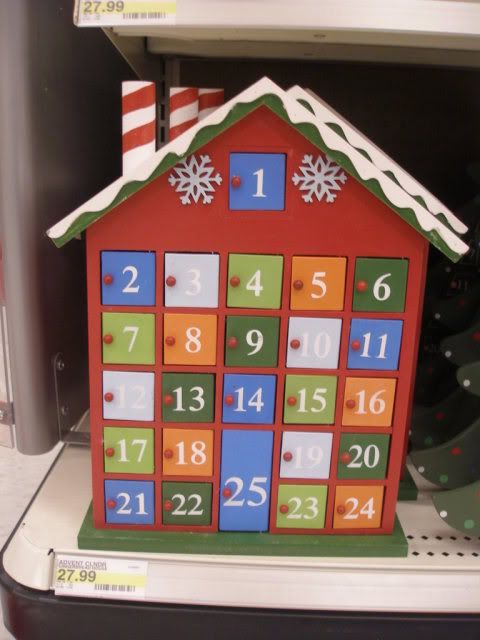 Almost brought this one home with me.
These look so real that I had to touch them. Very soft.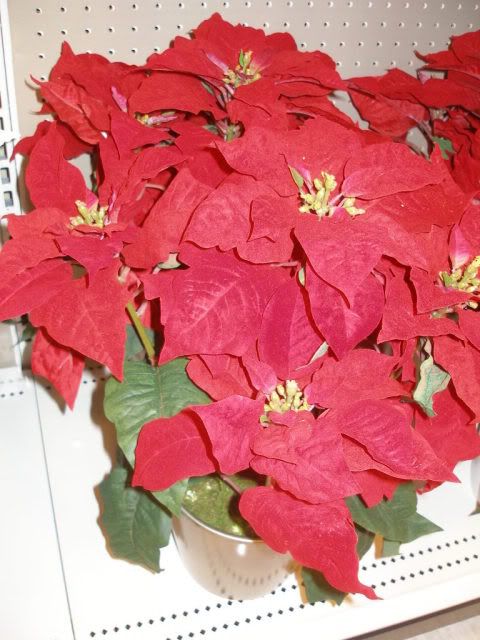 I hope I won't get stopped the next time I'll be there or I'll have to go to another Target. lol
A Bientot!