No, not the one that lives in my front yard eating at my tiny pumpkins. Hubby got one a few weeks ago for my son when he's playing on hubby's laptop.

Isn't it adorable? It's so tiny! When I see my son using it, it just melts my heart knowing hubby got it for him so he can play better next to his daddy while he's working.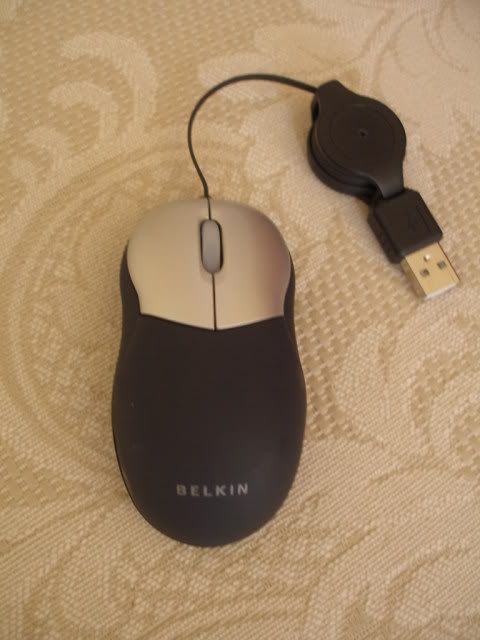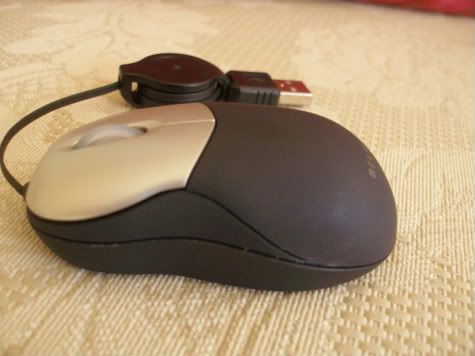 Here's a photo of it next to my mouse.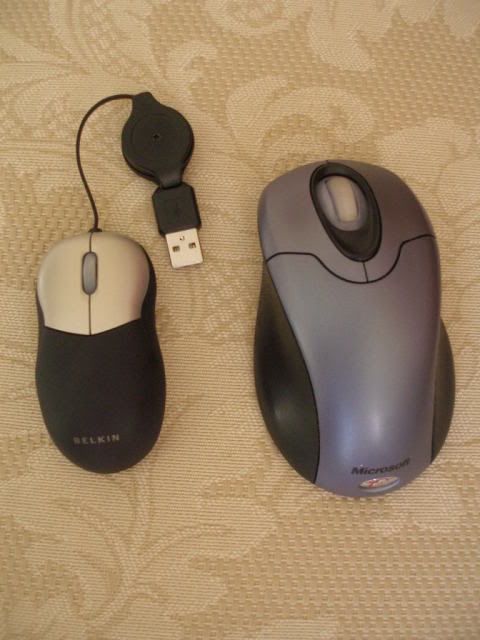 I went into this marriage knowing my hubby wasn't the most romantic guy but when he thinks about his family needs, he comes thru. Some woman get flowers, chocolates or jewelry. I get kitchen appliances and gadgets. Gotta love the man! So what kind of husband is yours? A romantic at heart, an outdoorsy man or a belching & grunting man? lol
A Bientot!