Ahh mes amies! Christmas time is nearing! I know in the States there's still Thanksgiving coming soon but my heart is singing Christmas tunes! Today I stopped by at my favorite little shop for their Christmas showroom. There was coffee, punch and wine (for later I'm sure), cookies, cakes, crackers, dips ands casseroles to eat while shopping. Now that's my kind of shopping!

I brought my daughter since I though she would enjoy seeing the store filled with Christmas music and decor. I wish I could of brought my son too but you know...a bull in a China store.

Here are a few photos of the shop. Sorry for the blurry ones. Oh my daughter's head in the shot.
These are cute. Didn't get one...yet!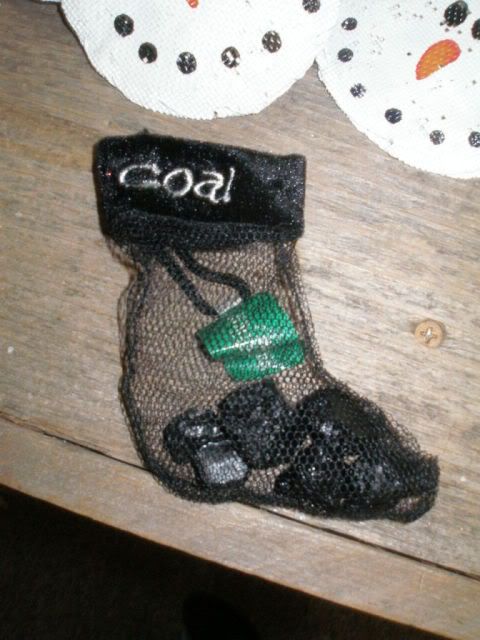 And you know I couldn't leave empty handed. The economy is bad and it's my duty to help boost the economy. Well that's the excuse I'll give if hubby asks. I got all this for under $43! They didn't have anymore of those metal sayings in white but told me to come again soon since the seller will have more.
I fell in love with this little figurine! I don't know why but she looked so lovely and shy that I had to have her. She has other "sisters" that I need to get too but she needed to come live with me today.

Aren't these cute? Next week I'll be stopping by to see if they have anymore of these. The red looking glitter leaves called my name so I got a few.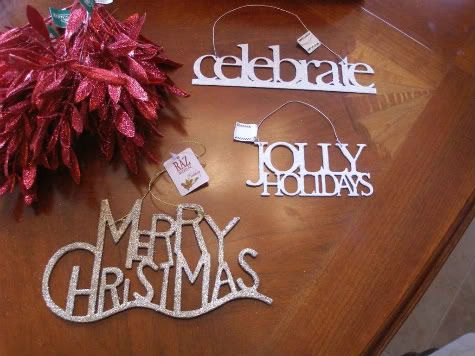 And these pillows are cute! I like more sophisticated looking pillows but these are so whimsy and fun! The smaller one makes me smile.
And in case you guys can't believe I paid that little for all this, here's the receipt.
As you can see, I added the big pillow after she gave me to total. I thought it was so small that I had to get another thing. For the economy. Remember, that's my excuse. Maybe the next time I'll go there, I'll drag a friend along too. The economy is in dire need of a boost!

A Bientot!