Hubby finished putting up the lights on Sunday (can you tell we had a busy day?) and I bought some poinsettias yesterday. My front home is *almost* done. Just needs a few little things. I also need to get another poinsettias for the upstairs. Couldn't find another one that was nice and I had both kiddos. 'Nuff said!
My hubby's aunt gave us that sweet little pillow years ago. I love it and it comes out every time.
I made those snowballs. I'll show you guys later how to make them. One word : messy!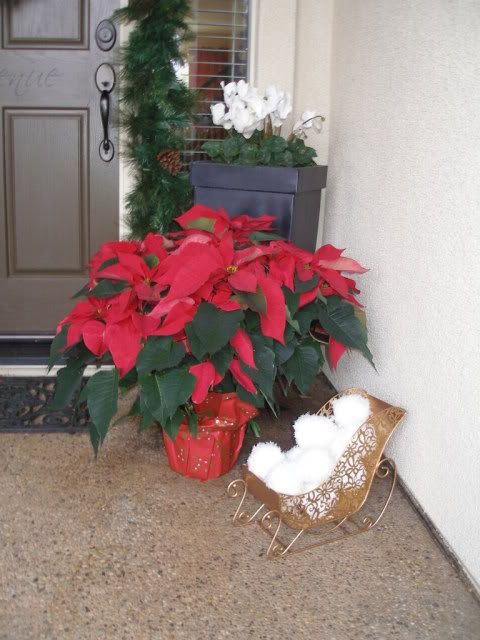 At night. I love homes that have lights on. I remember as a child, almost the whole street where I used to live was lighted up! It was magical for me and my brother when my dad drove around the neighborhood. Nowadays, people don't seem to do it that often. Maybe the morale? I don't know but I want to give my children and others that sense of wonder.
A Bientot!