The night before Christmas was a busy time for moi. After I know the kids are really asleep, I get all the wrapped gifts from my closet downstairs. Next year, I'll hide them somewhere on the main level. I'm too old to keep going up and down on those steps.

I also needed to assemble my daughter's gift and since it was big, didn't know whether I should wrap it or not.

At night with all the presents under the tree, I was ready to relax.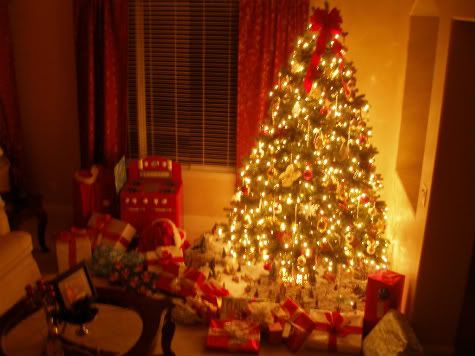 On Christmas morning, I was up at 6am to make sure everything was ready to capture my children's surprise. Battery charged. Check! Digital camera. Check! Coffee for Maman, checkeroo! I also decided to loosely cover my daughter's big gift.

And here are some photos from the chaotic event of gift opening.
Santa's gift to them.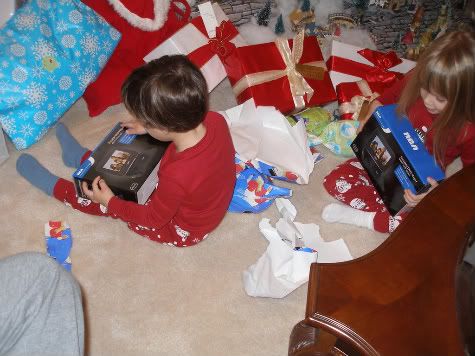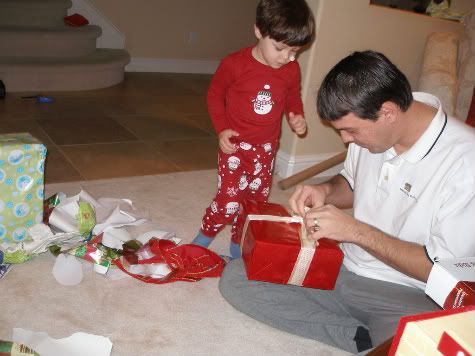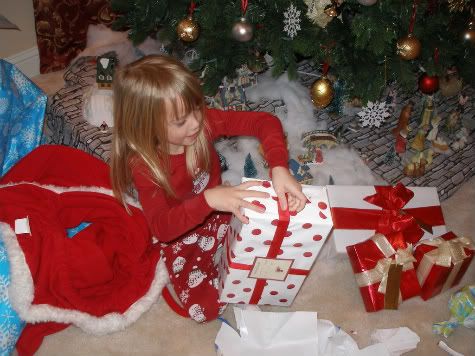 Ohhh look at Daddy! He's happy about his gift! He was explaining the kids what it did. Yeah, kids had no clue and didn't care too.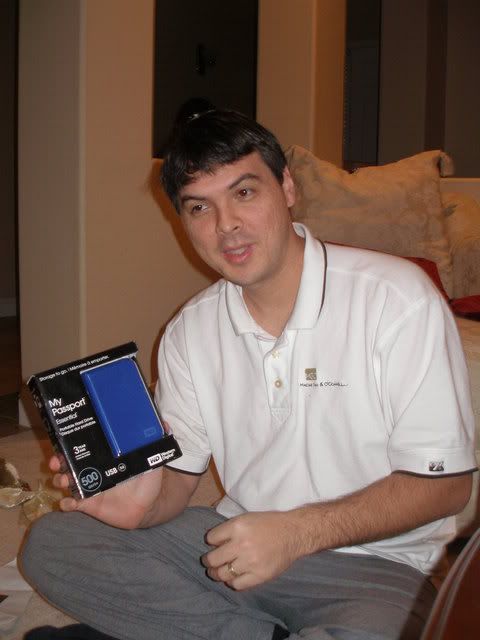 And here's Maman! Can you tell I didn't wrap this gift? It was from my children.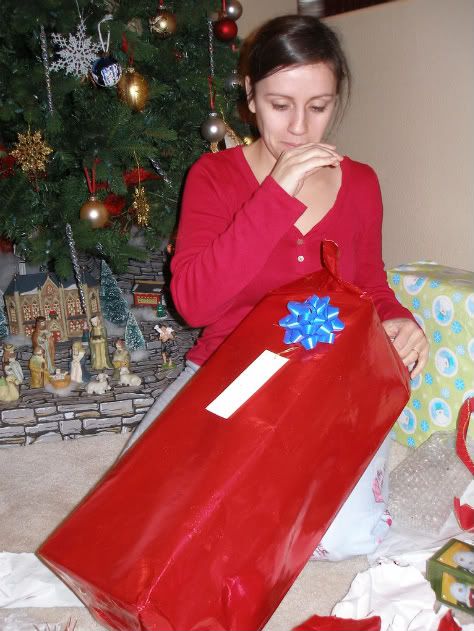 Oh!
Don't worry baby. Mommy is here. All is good in the world now!
Daddy laughing on getting shirts. lol He was sooo happy!
My daughter using her oven and making breakfast. She wanted a kitchen but didn't ask Santa for one. She asked for only a book so it was great seeing her face when she saw it. She even said early in the morning that it'll be ok if Santa only brought her one toy. Sweet child!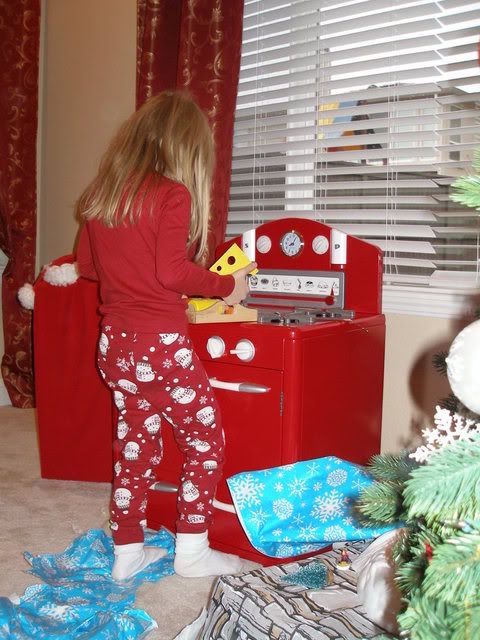 And here's Maman opening her gift from Daddy. I knew what it was since he accidentally had the shipping confirmation coming from my email. Oops! I wasn't sure what it looked like though. And here I am! Can you tell I'm happy? lol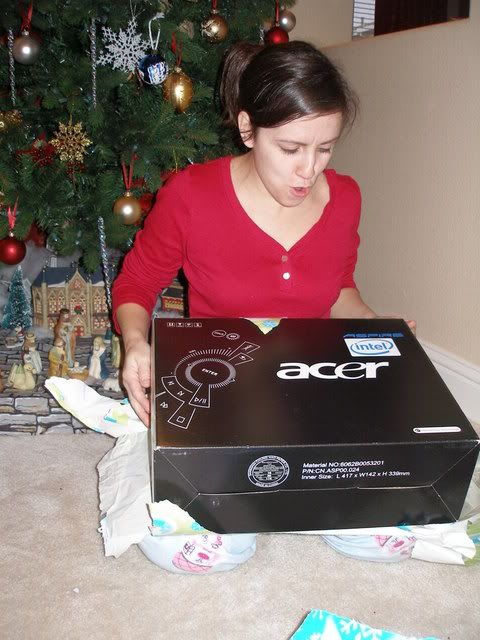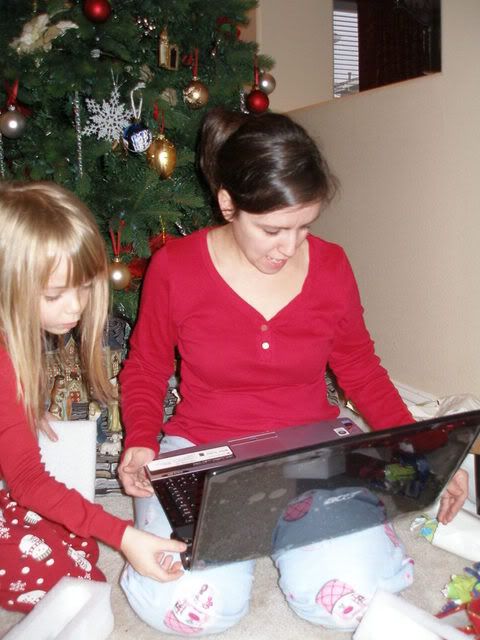 Even my furry child got some Christmas gifts.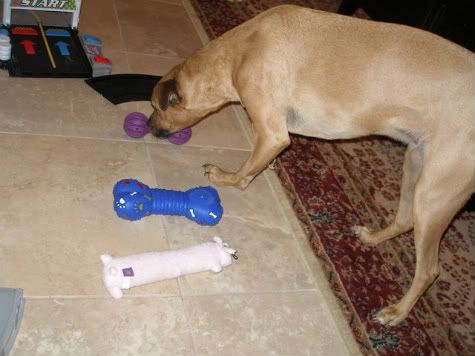 My living room in the after state of gift opening. Old Nancy would of picked up every piece of paper and put it in a large bag. New Nancy just lets it go and enjoys the shrills and giggles from her children.
Later that afternoon, we spent Christmas dinner at my friend's home. It was nice and there was a lot of laughter and some banting going on too. We had fun but boy was I tired when I got back home. The bad part is that I was up at 3am and never went back to sleep. Good thing I have my new laptop! Thanks K for inviting us. We all had a great time.

A Bientot!