This morning we went to take photos with Santa. Last year my daughter finally sat on his lap and didn't cry. I knew she would be ok this year but I didn't know if my son would be. Last year he didn't want to. This year he seemed ok, was pumped, jumping up and downm etc. Then it was out turn...we all looked at my son...and he's all jumping up and down yelling "Santa!" while lifting his arms toward him! LOL The "elf" said they never saw such a jumpy child like him. That he probably exhausts us *sigh* yes we know. In the end, I got a nice photo of the kids and they even got a lollipop at the end. Thank you whoever is watching over me and let me have this moment with my children!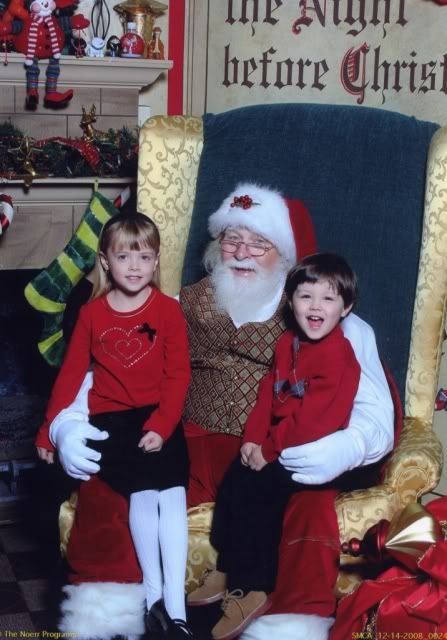 Since I was there waiting, I tried to get pics of them. Hey, it's a different backgrous for free ! Yeah, didn't go so well with them so I guess I'll try it at home.
Take one.
Take two.
Take three.
Take...oh whatever! Happy Holidays everyone!
A Bientot!