Notes from A Cottage Industry
is having a Holiday Tour party. If you love looking at decorated homes for Christmas or maybe looking for a good recipe, go and check out her site. Other bloggers are participating.
For those of you that are new, Bienvenue. We'll be doing a small walk thru at my home. Get yourself comfy and let the tour begin!
This is my home. I forgot to add the lighted trees outside but will out them up tonight. I decorated my outside garland yesterday too since it looked too bland before.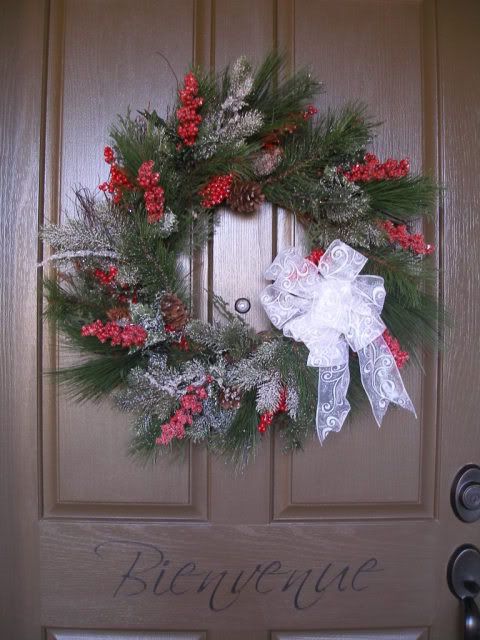 My now decorated garland.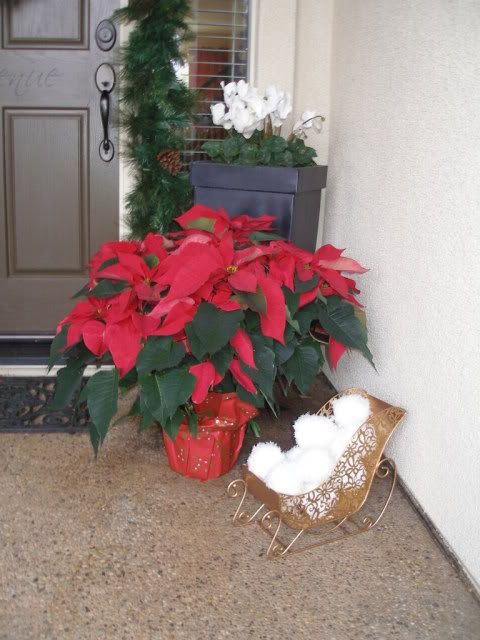 At night.
This is my foyer. Nothing too spectacular. Keeping it simple.
My stairs.
My Christmas tree and village. The village under the tree is a Portuguese tradition.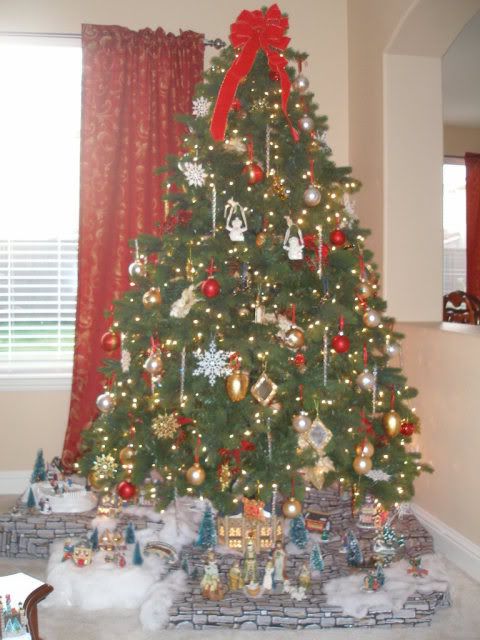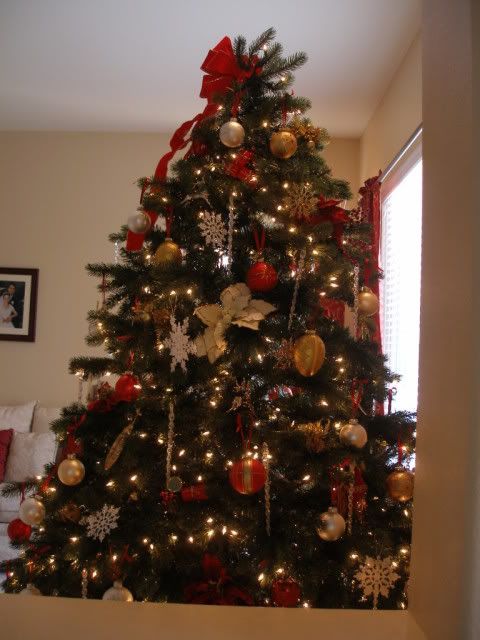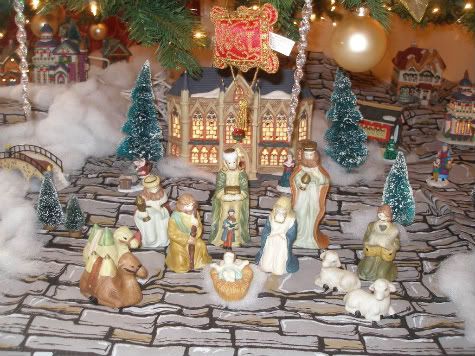 My favorite ornaments.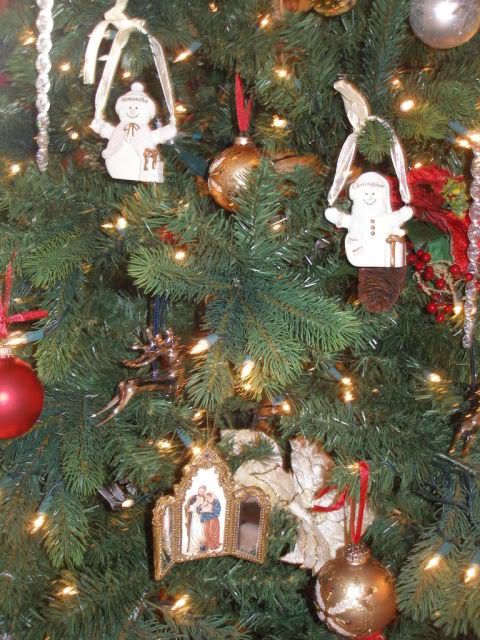 Little decorations on my living room coffee table. I got this candy/compote dish at a yard sale for $1 because it was tarnished. Not anymore thanks to a certain
product
!
Now we head for my dining room.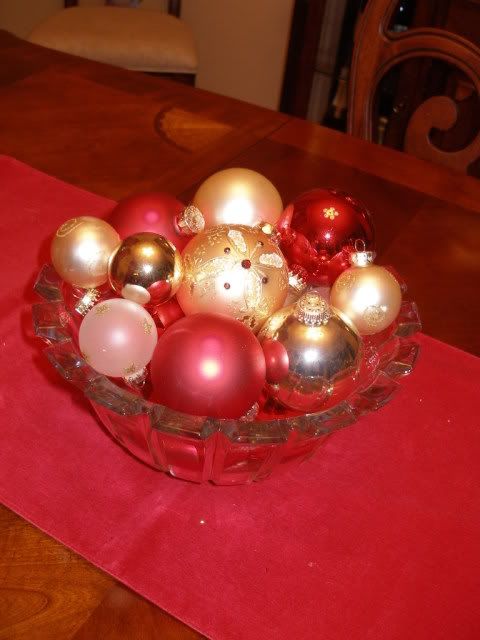 On our way to my family room we make a pit stop at the small niche just before it. My children's Advent Calendar. This is my first year in doing it and they are loving this new tradition!
My mantle in my family room. Once again, keeping it simple since I have small little hands to deal with.
We then past my kitchen nook and my lovely chandelier!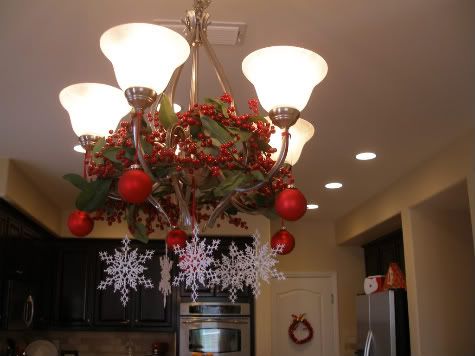 Little corner at my kitchen counters.
To my powder room we go.
This is our entrance to the garage. The door also have a jingle wreath. Makes a great sound alarm when little ones go to the garage without your permission. lol
And to finish my tour, a cute little pillow.
I hope you enjoyed my tour. Want more holiday tours? Head out to the
party
and go check other bloggers!
A Bientot!