Thrifty Decor Chick
is on a mission. De cluttering and organizing her home. She wants all of us to declutter and organize too! Go and look at what others have done to make their home feel less chaotic.
You have seen some of my organized space but these ones probably not. These are old but they somewhat look the same (winter coats instead of summer clothing).
This is my entry closet. It's much smaller than from my first home so I had to use some creativity. I used thos command sticks for my canvas bags or jackets. I also bought a shoe rack from Target and have my children put their shoes there. I put in 2 baskets on top. One contains summer items (flip flops) and the other winter items (gloves, mittens, slippers, etc). Although sometimes things get in there where they do not belong.
This is my daughter's closet. I bought a double rod so that I could maximize the space at one end of her closet. I also bought that long organizer thingy to put some of my daughter's playstuff.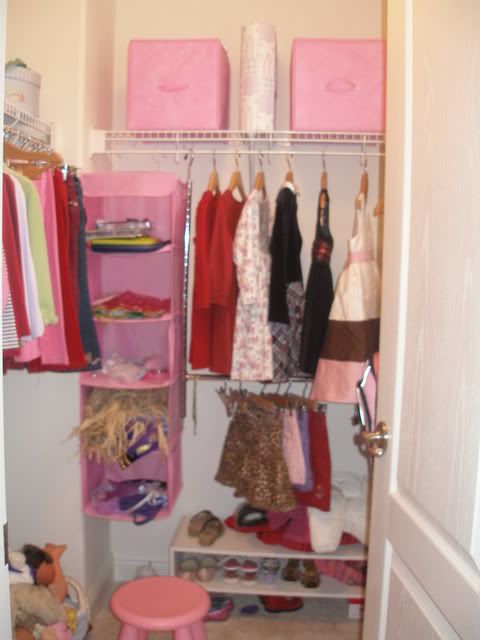 I installed those wooden pegs in her room for her purses and bags. I will also install those in my son's room for his costumes and whatever else he wants.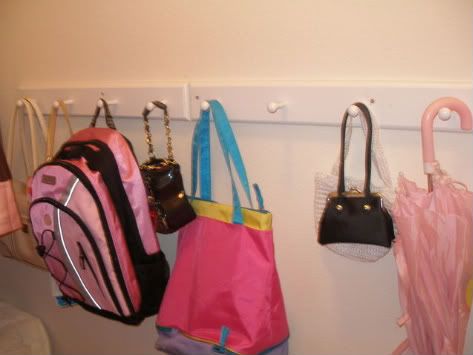 This is my son's room. I got this bookcase at Target to put his toys. This is an old photo since you can see diapers and lack of toys. Now it's diaperless but it's full of cars and trains.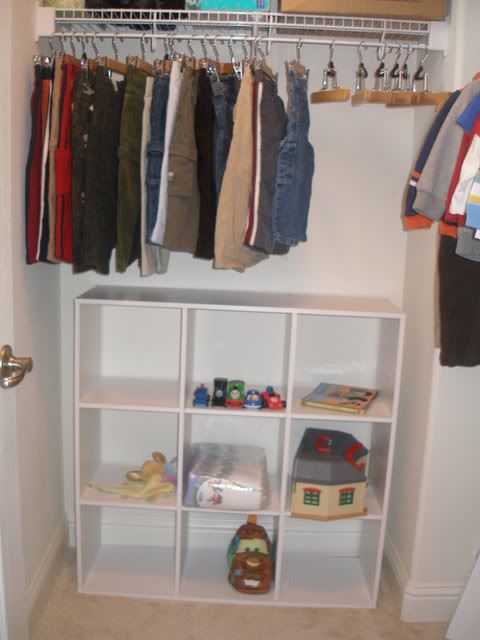 This is my pantry. I just took them a few minutes ago and my hubby just gave me a look. I bought these black baskets from Ikea. They are great in holding certain items together. This is my baking cupboard. Man, I really need to scale down on my baking items.
If you want to see more of my ideas, you can check out my Organization label. Now if you want to get some more ideas in how to organize your home, take a gander at
Thrifty Decor Chicks
. To me, an organized space is eye candy to me. Enjoy!
A Bientot!