Last Saturday, hubby and my son met a friend with his son for breakfast. They were going to the Hatchery to see trout but they decided last minute to first go up East to see snow. This was my son's first experience with snow. Unfortunately, hubby didn't bring a camera. His friend did and will send us some photos hopefully. Hubby said Chris loved playing and kicking in the snow.
After the snow they went to see trout and Chris fed the fish. He also smelled like fish when he got home.

I was surprised and a bit disappointed that my daughter and I didn't see the snow. I haven't touched snow for over 8 years and I kinda miss it. The next day after eating lunch, hubby asked if I wanted to see snow. Awww! He cares! So we pack our kids in the car. I get all the necessities; snow boots, mittens, warm socks and snacks. We told them we were going on an adventure! The kids were excited!

Once we were almost there, I told them where we were going. My daughter was excited. Once there, the kids took off! lol The snow was more icey but good to make snowballs. We made a "snowman" and had a snowball fight. I got hit a few times and got my daughter 3 times on her head! I would make snowballs for my son and he would thank me every time...then he would throw it at me. Hmmm. What's wrong with that picture??? I guess I'm a sucker for a cute face!
I rarely get a photo with my kids so I always have to ask for one.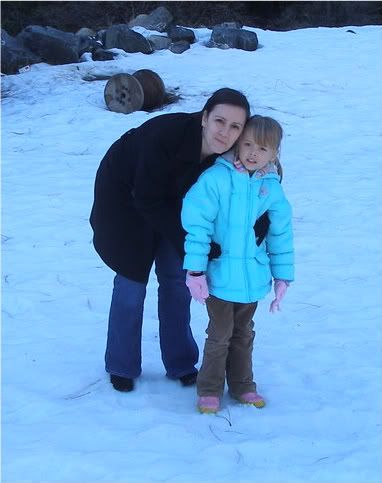 My daughter telling my son to come and make a snowman.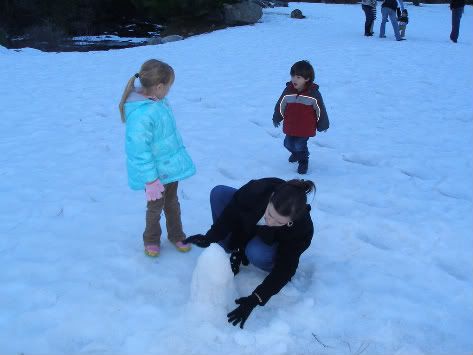 Now why did hubby have to take this photo??? The mouth kept falling off since the snow was more ice then sticky snow. The poor people that were behind me. What a view they got!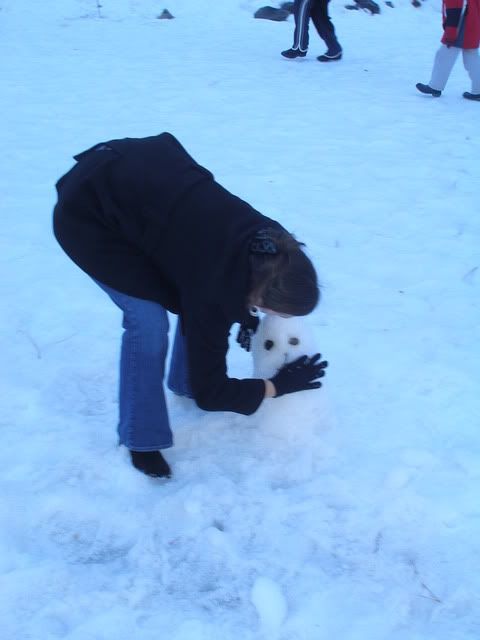 Their snowman. lol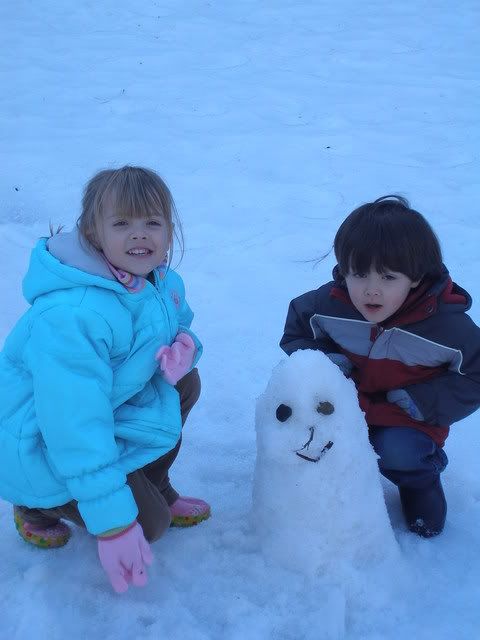 Daughter, father and son.
Ok this pic cracks me up! Look at my son's face. lol What the heck??!! Can you tell they loved the snow?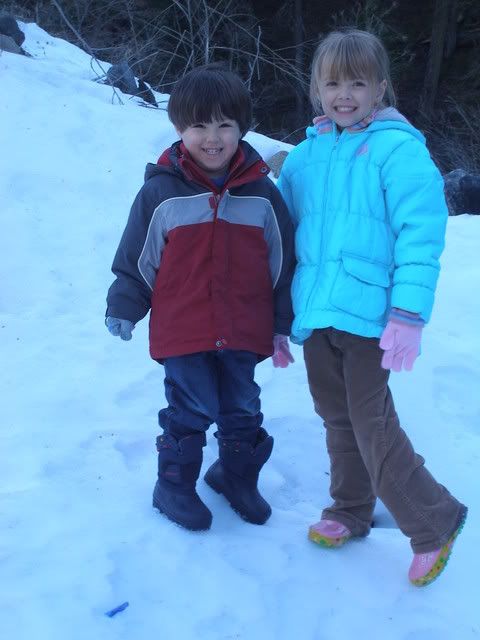 We had a snowball fight for almost an hour. It was time to head home once the mittens started drooping from being wet. My son fell asleep on the way home but my daughter fought sleep . Stubborn child!
I think we needed something to bring our family together after Sandy's accident. We needed to get out and have some fun. We left for the snow after Sandy's scheduled medecine. I didn't want to go before she had her meds. She needs to be confortable and fed before we leave for anything. If she wasn't hurt, we would of brought her there. Maybe next time. It was a great Sunday for us. Hope it was for all of you too.
A Bientot!