Sorry for letting you ladies hang with my post of what I was doing in our home. I have been so busy with work and the kids that blogging was kept on the back burner.

I've been busy decorating our home for Easter. My daughter keeps asking when Easter will arrive, why am I not buying eggs, when is the bunny coming, etc. Argh! Patience child, patience! Here are what I am have done with the help of my two munchkins.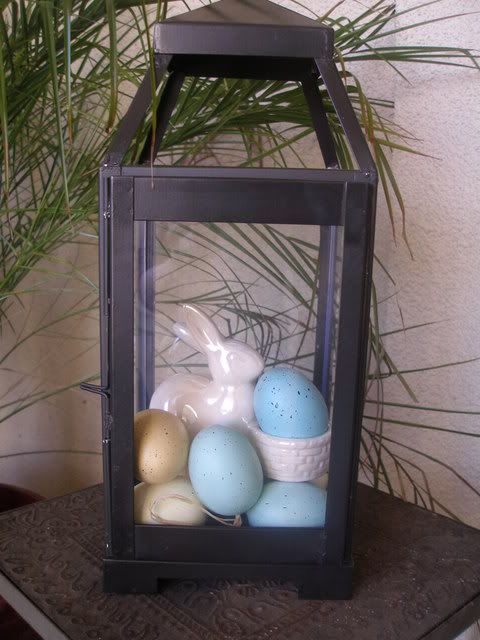 Yes, eggs hanging on my entry ceiling. lol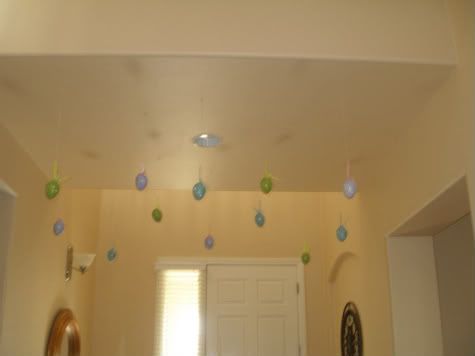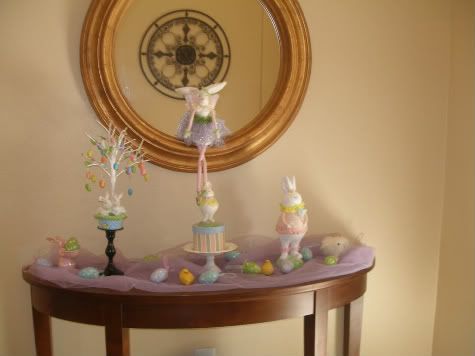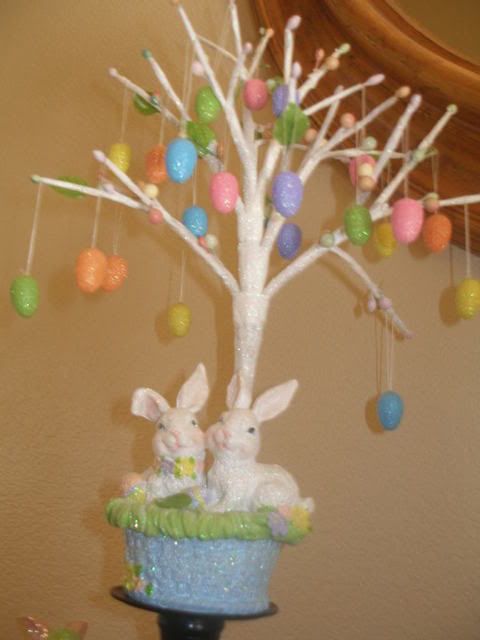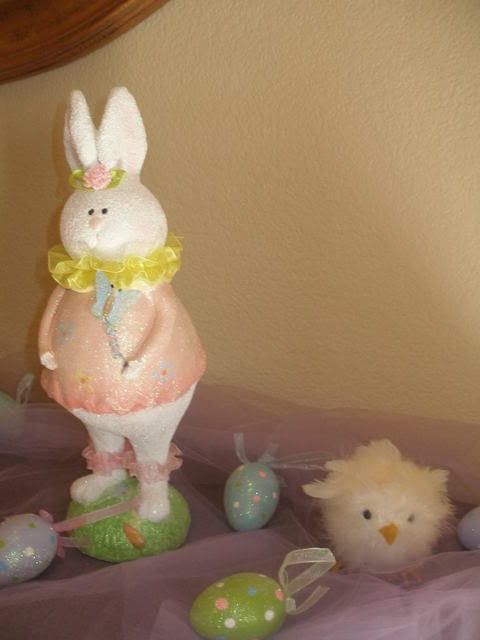 My mom laughed when she saw how long this rabbit's legs were. She thinks I'm crazy in decorating my house this way. We never did as I was growing up. Blame it on California water. hihihi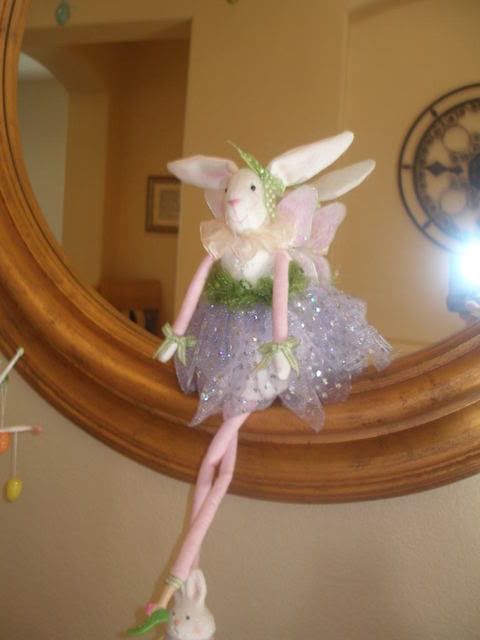 I LOVE my big chick! He's so cute and soft. He's on my mantle, checking out the kitchen. Probably gasping when I use eggs in my cooking or baking. Hmm. Maybe I should face him toward the wall when I cook.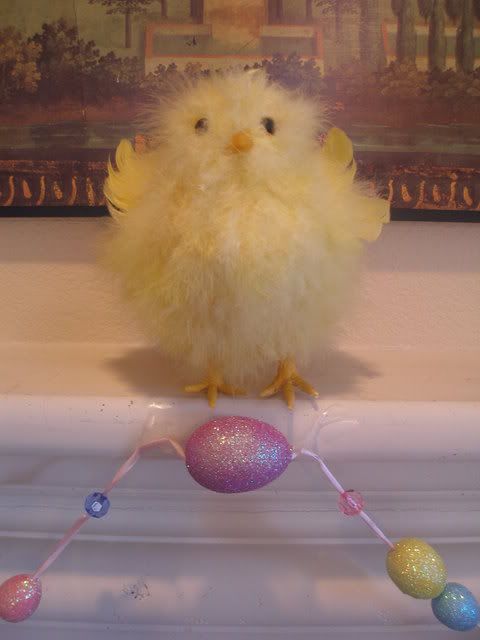 I only have a small vignette in my kitchen. This is my first year decorating for Easter. I guess this is what happens when you have kids. lol

Have you started decorating for Easter at your home? I have seen some decorations in blogland and I do love seeing how people decorate for the holidays. If you have some, please do share by either sending me pics so that I can show it on my blog or just link with in the comment section.
A Bientot!