I love decorating my home. I never cared for it when I was single but once I got my own home, I loved getting things to make my house comfortable and welcoming . A few posts ago, I showed you some vinyl lettering that I got for my entryway. I loved it so much that I decided to get something for my daughter's room. I did not buy it from the same place but on Etsy.

I had some problems at first with it since the instructions were different than with other vinyl lettering transfer. When removing the backing, the letters were stuck to it. I freaked out a bit since I wanted to surprise my daughter this afternoon with it. I emailed the seller and while waiting for a response, I tried doing it in the same method as my other vinyl lettering, rubbing the letters from the backing to "loosen" it up. I also used an exacto like the instructions said. It took me 25 mins to get all the letters "free" from the backing. lol I am such a stubborn woman!

In the end, I love it but it was alot more difficult than my other vinyl purchases. I am not done with that wall. I have some cute prints that need to be hung but here's a little preview. I like that saying and with how some girls' self esteem are so low, this should be imprinted in their minds forever. Being classy. Being a lady. I hope my daughter will always remember it when some boy will try to cope a feel. I'll tell her to deck him! lol

I am sorry for the quality of my photos. My camera is dying a very very slow death.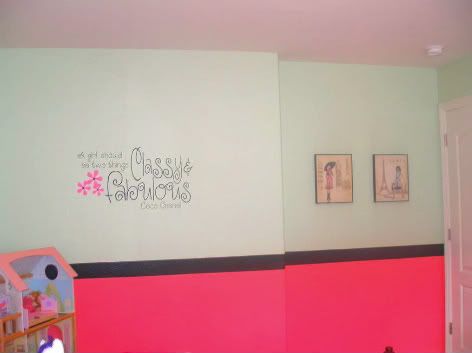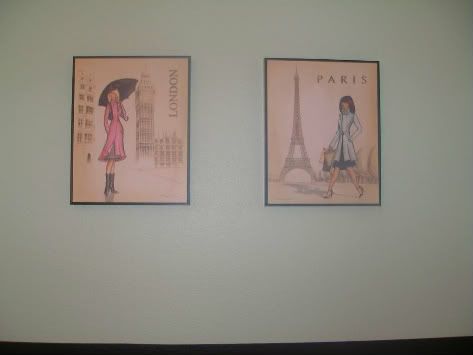 A Bientot!