This Saturday we went to a traveling carnival in our city. I used to go to them when I was a child and loved playing the games. I was delighted when I saw that California also had those little carnivals. It was a warm sunny day so off we went!

The kids had a blast. My husband and I also did the little roller coaster with the kids. OMG! I thought we were going to tip the carts over because of our weight! My bottom kept lifting up at every sharp turn. lol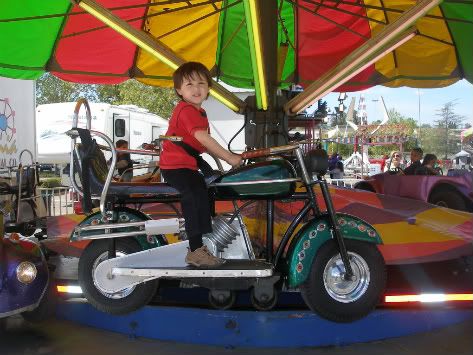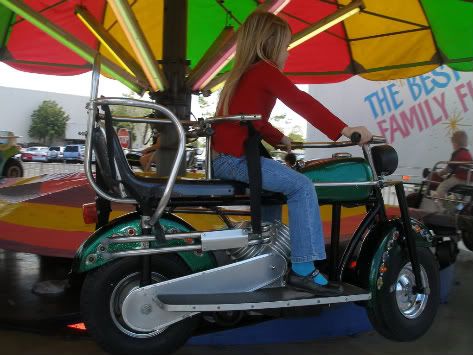 Yup! That's my daughter going down a tall slide all by herself. Wow. She's just growing up into a big girl.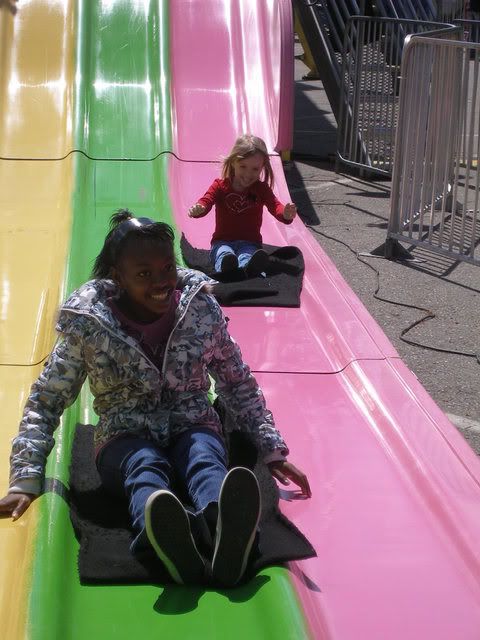 I got them some cotton candy since you can't go to one without eating cotton candy. See how happy they look? And how they are BOTH holding the bag? lol Can you tell I deprive my kids from sugary sweets? hihihi

And here they are with Grandpa. He paid for their rides and games. Those kids are lucky!
We all went home happy and a bit tired. Spending time together has been quite scarce with tax time looming over our family. Being a wife of an accountant isn't much fun during tax time. lol

A Bientot!