On Monday, I wanted to make stuffed shells for dinner. My kids love them except for my daughter who is not crazy for cooked spinach. She prefers them uncooked and in salads. Too bad child, you are eating it since I want you to grow up healthy.

I don't have a recipe since I make it by eye. I will tell you how I make it and estimate the quantity of the ingredients. It's yummy and pretty healthy too. You can also make them in advance and freeze them for busy work night. Allez! On y va!

Ingredients

I box Large pasta shells
1 Egg
1/4 cup Italian breadcrumbs
1 15oz Ricotta cheese
1/2 cup Parmigiano Reggiano
1 10oz Frozen cooked spinach, thawed, remove excess water
1 Small onion, chopped
1 tsp Mashed garlic
Favorite pasta sauce
Olive Oil
Salt and Pepper

Start boiling water for cooking the pasta shells. Now don't cook the shells completely since you will finish the cooking in the oven. When it's still firm, drain the pasta and set aside.
Heat oven to 350.

Now get a skillet and add some olive oil, about 3 tbsp. On medium heat, add the chopped onions and saute the onion. Once done, add the garlic and cook for a few seconds. If you overcook it, it will taste bitter. Remove from heat.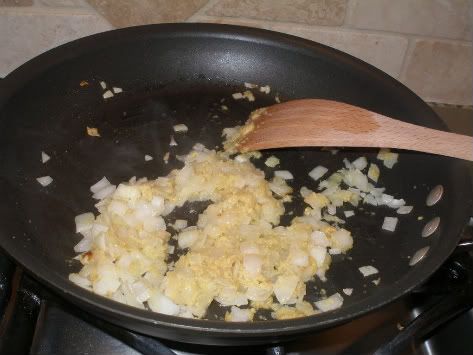 In a bowl, add the ricotta cheese, egg, breadcrumbs, Parmesan, salt and pepper. Mix it well. Now combine cooked onions/garlic and the spinach into the cheese mixture.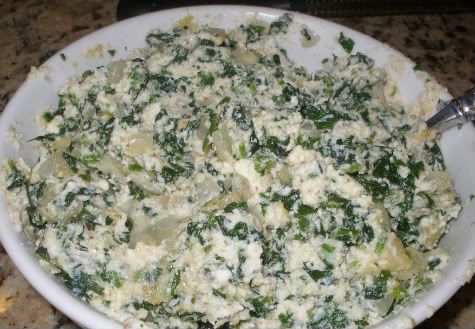 Add your pasta sauce at the bottom of a 13 x 9 baking dish. Enough to cover the bottom.
Fill the pasta shells with about 1 tbsp of the cheese mixture. Place each shells, seam up, in the baking dish. Once done, pour some of the pasta sauce over it. Don't drown the shells please. Now get your Parmesan and sprinkle some on top. Cover the baking dish in foil.
Bake in oven for about 30-35 minutes. The last 10 minutes, remove the foil and finish the baking. When serving, add some more Parmesan cheese. What? It's just cheese. lol

Now you can add meat to this dish if you prefer it. Ground meat, veal, ground chicken, etc. Just don't add all of the 15oz ricotta. I would probably cut it in half.

I'm sure your kids will enjoy having something that is eye pleasing and tasty too for dinner. Since it's also freezable, it's a mom friendly dinner too. I hope you enjoy this meal like we do.

A Bientot!