This past week I have been busy. Busy thinking in how to show my daughter's teacher our appreciation of her work. I've been searching online for gift ideas and also thinking of what she likes herself. I did not want to buy her "teacher" gifts with apples and schoolhouse pictures. I wanted something more personal and something that she will use later on.
Here are 2 of the gifts that my daughter and I made for her teacher. Tomorrow my daughter will be giving the frame to her. The next day either the hand sanitizer or the bath and body works gift. I got the idea of the frame thru Tip Junkie's mention of
Shauna Na Na
post.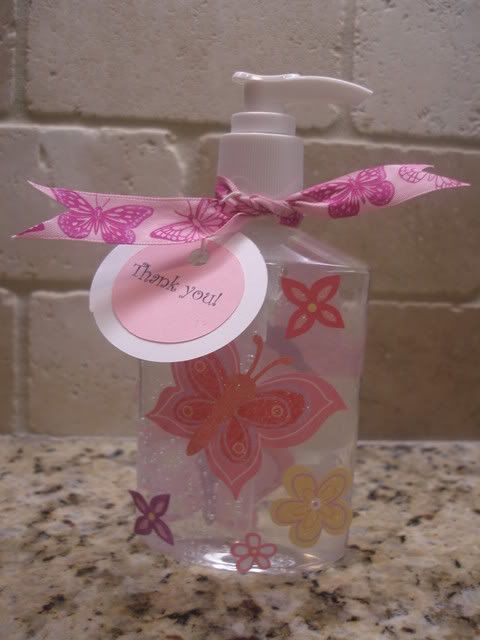 I hope her teacher likes it.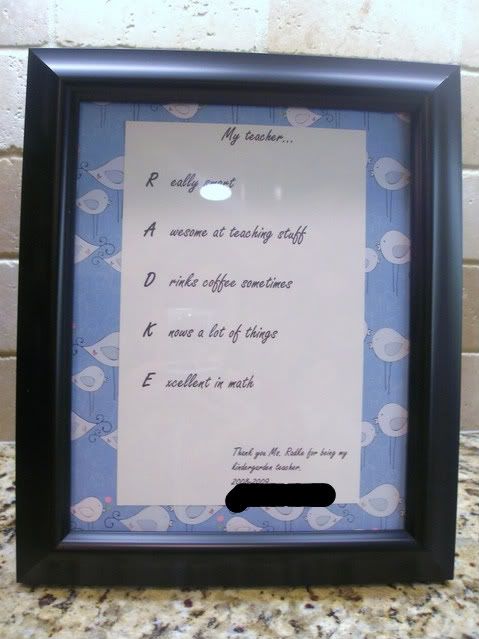 Have you done something for your children's teacher? Care to share?
A Bientot!