Now I know in other places in the country and world, it's hot. Scorching hot! Here in Nor Cal, it's currently 99F but it's only 3pm. The full affect usually hits at 5 so probably 105. Yikes! The kids are napping upstairs and I just gave my dog a bath outside. She hates bath time but I'm sure it cooled her off a bit.

I was looking at my garden and decided to snap some pics. The weather has been "off" for Nor Cal but it looks like things are finally back to normal. Scorching hot days. soupir. Enough of that, lets take a look at what's growing in my garden.

My basil is doing well. So is my oregano. I better cut off those flowers.
Cherry tomatoes doing very well. Had my first 2 weeks ago. Warm and sweet. Nothing like eating a fresh picked tomato under the sun.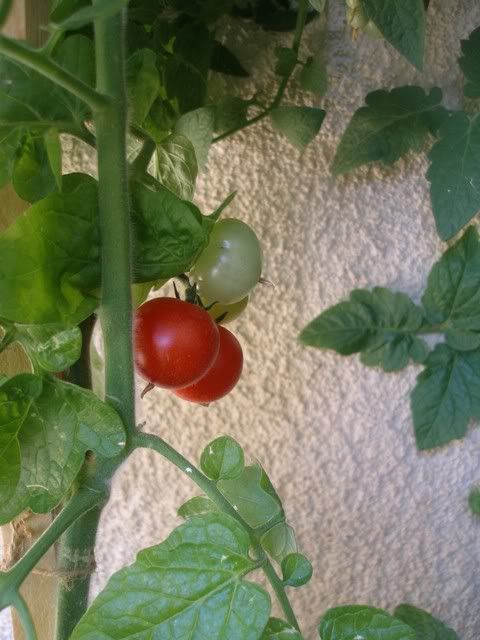 My onions are
ENORME
! They look like perfect candidates for onion rings. lol
My bell peppers are doing well.
My zucchinis and squash are late in producing. My fault and then with the weather we had a few weeks ago...they'll be fine by next month.
And we are finally getting 2 oranges from our orange tree. With 2 kids and a dog, I'm amazed they didn't get knocked off by my cattle.
And it looks like my peaches are like The Transformers. Look it's a peach!
Now it's a bird!
A Bientot!