Last summer we had a visitor living in our backyard. Thenny the toad. After our butterfly bushes died from being uprooted from the ground, Thenny went away. His home was gone and so was he.
Yesterday, hubby was mowing the front lawn and came inside with something inside an empty tennis ball tube. A baby frog or toad? Yup, a baby. Off we put him/her in our purple fountain grass. I put some water on a dish since it was so hot! Poor thing will need some water to survive.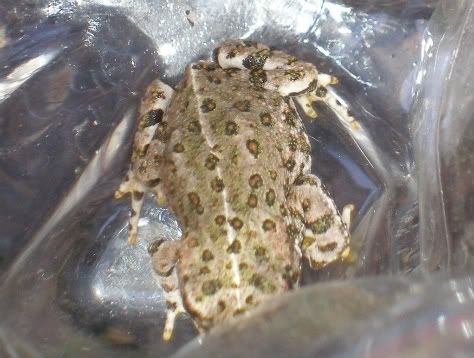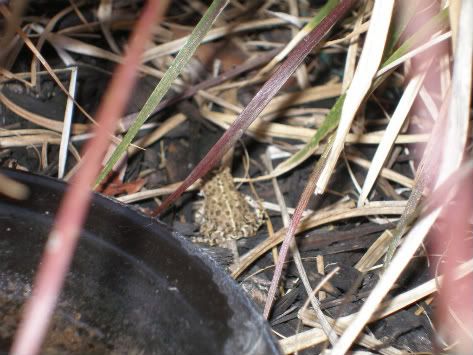 A few minutes later, hubby came inside with another one. lol Well now they are together. I told him thank god he didn't mow the babies. Would make me feel sick if I knew they died a horrible death.

I wonder if they'll stay with us or move away? Time will tell I guess. The children are excited to have another amphibian living with us. lol

A Bientot!