This past Sunday, my father-in-law moved into his new apartment. We stopped by to bring some housewarming gifts and for the kids to play in the pool. We were lucky since no one was using it. We pretty much had it all to ourselves. Reminded me of our pool from our first home.

The kids had fun playing in the water with Daddy and Grandpa. Moi? I had fun just sitting on a lounge chair and trying to get a light tan. I did and I finally turned beige. lol Hey, when you are very white, beige IS a tan. Here's some photos from the day.

Relaxing at the spa. Hubby wants one...maybe next year.
Here I am. lol Not beige yet.
Hmmm I need to give refresh my pedicure.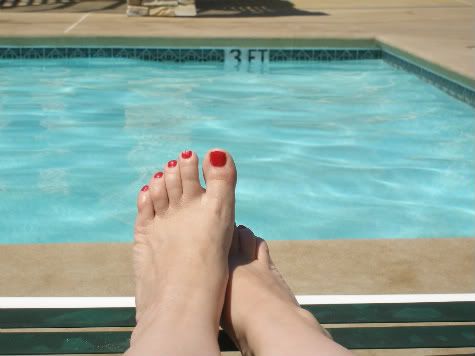 Please! No pics from the mamarazzi!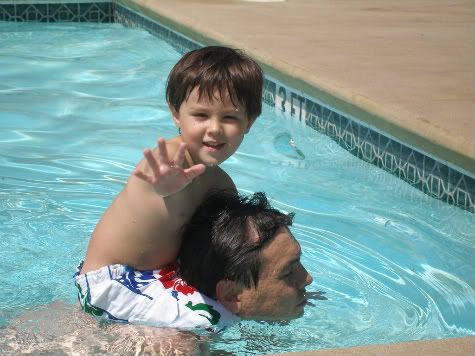 We had a nice visit and it's great that he lives close by too. Looks like this summer will be busier than ever. He also reads my blog so "Hi Bill! Thanks for letting the kids use the pool!"

A Bientot!