Ahhh summer! There's nothing better than grilling your meal outside. With the warm weather, who wants to stay cooped up in the house? Pas moi! (not me)

Here's a quick and easy marinade for chicken. You could use it for seafood or maybe beef even.

Ingredients. (yes, I forgot to show my garlic clove in the pic)

1/4 cup Sesame oil
1/4 cup Vegetable oil
1/4 cup Soy sauce
2 tbsp Lemon juice
2 tbsp Grated ginger
1 Garlic clove

Mix all ingredients together. Now for my cooking purposes, we will be using some chicken drumsticks. I don't know why but eating a grilled drumstick means summer grilling to me. The kids love it too. They get to eat with their hands!

So lets wash and pat dry the chicken. Now I like to use Ziploc bags for marinading my drumsticks since they get spaced out evenly. Now marinade for 3-5 hours.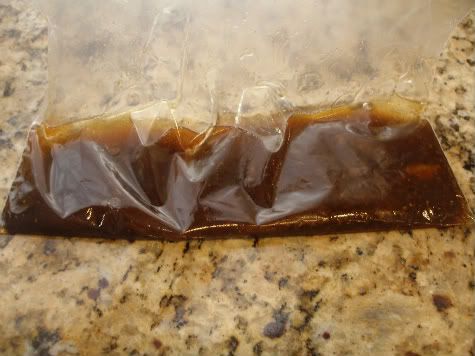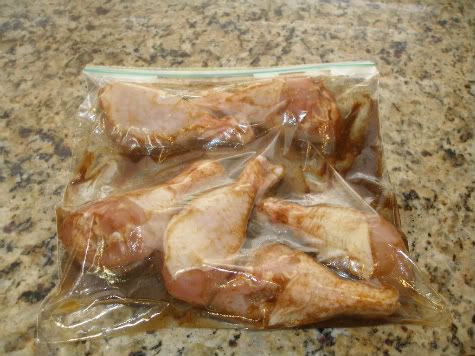 When done marinading, lets fire up the grill!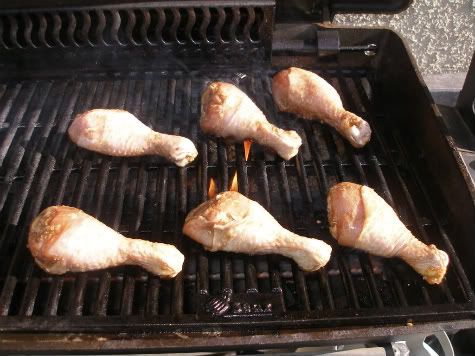 Mmmm...the smell coming from the grill....can't wait!
I think they're almost done.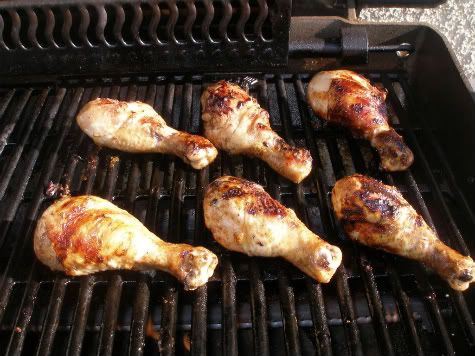 Finit! Miam!
(Yum in French)
Bon Appetit!