Last week was her birthday. We didn't do a big birthday party this year. Just family and friends close by. Her biggest gift was a bike. Since she outgrew her 12", she needed a new one. We (well my parents from Montreal sent the money, I picked it. lol) got a 20" but it was way to big for her so I went and got her an 18". Much, much better!

On their birthdays, the kids choose their dinner. This year my daughter wanted Chinese food. She also wanted a cake. Ok. A pink cake. Hmm ok. A pink castle cake. Two levels. Oh dear lord! Did I make it? Yes, of course. My mommy guilt always kicks in. She wanted chocolate filling in one and strawberry in another. lol

Here's the infamous cake. Now, I can cook and bake. Decorate a cake like the pros ? Not even close! Good thing they are young and see no imperfections. The top has a chocolate frosting and the bottom has fresh strawberry filling. I'm not a buttercream person but it works best for decorating.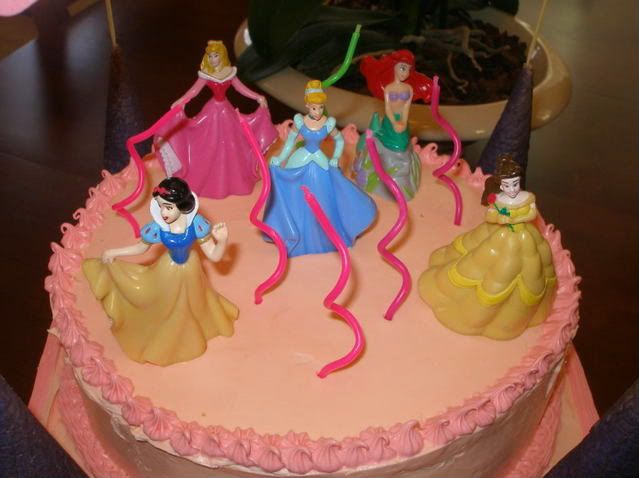 Here she is on her "first" big girl bike. Hubby is still tweaking the brakes on her current new bike. The brakes are not working properly. Kinda important when riding a bike.
Happy Birthday big girl!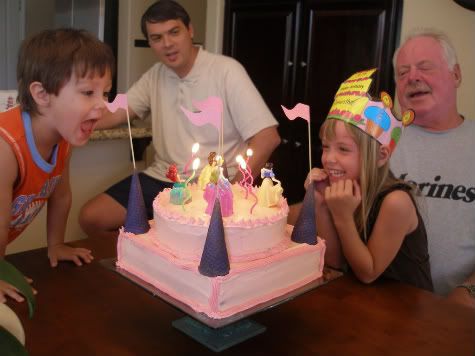 A Bientot!