This summer has been so far great. The weather has been nice with mostly high 80's or low 90's. We had a few 100's+ but nothing compared to the past.

I decorated my foyer with a simple "beach" theme. I'm not big into sailboats or lighthouses but a simple shell and decor is what I like.

These photos were taken a few weeks ago and I just remembered them. I also added a huge starfish that I bought at Capitola, CA.

I love this orchids. Reminds me of a bird's face.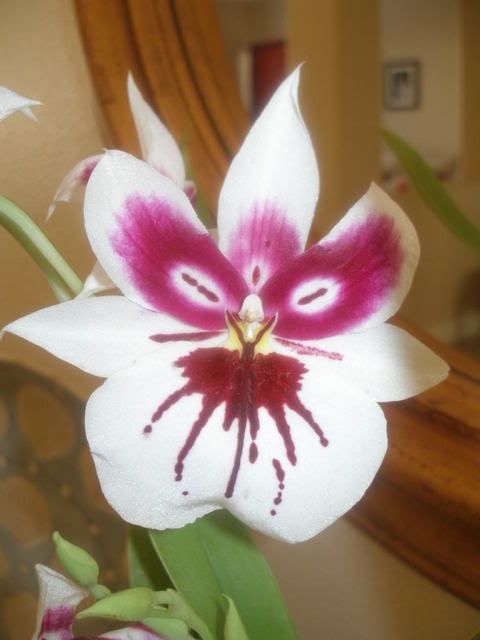 Summer lasts a long time in Nor Cal but I am already dreaming of Fall. Cool mornings and nights. Until then, I'll enjoy what crop I get from my garden and my kids swimming in the pool. Are you guys ready for Fall too? Or are dreading it?

P.S. Sorry for the bad quality of my photos. It was taken with my old camera. I since then have a great one. hihihi Anniversary gift.

A Bientot!