I am not Italian but love Italian dishes. Now I know this is not a "real" Italian meal but it's delicious either way. My kids will eat it so it's always a welcome dish at dinner time. Serve this meal with a light salad or steam vegetables. Fresh dinner rolls or baguettes will be great too.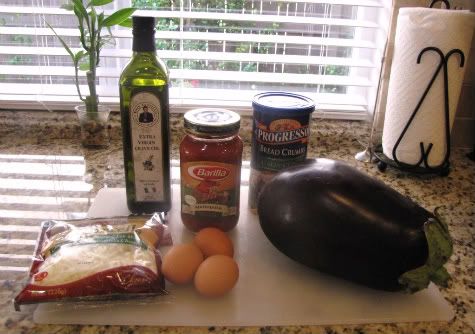 Ingredients.

1 large eggplant (should be firm yet a bit soft)
1 1/2 cup Italian style breadcrumbs
2 large eggs
1 jar Favorite pasta sauce
2 cups Mozzarella cheese
Olive oil
Salt and Pepper

Now my eggplant is HUGE so I used 3 eggs and 2 cups of breadcrumbs. Just in case you guys notice the extra egg and the huge eggplant. lol I paid only $1 for it at Davis Farm. Great deal.

Preheat oven to 350.

In a shallow dish (I used pie dishes), beat 3 eggs and season it with salt and pepper.

In another shallow dish, add the breadcrumbs.

Slice the eggplant in 1/4" thick slices. I didn't use all of mine since it's too big. I'll keep the rest for roasting it.

Take a large skillet or fry pan and add about 4 turns of olive oil. Heat it on medium heat.
Now dip each slice of eggplant into the egg mixture, then into the breadcrumbs. Do this will all the slices.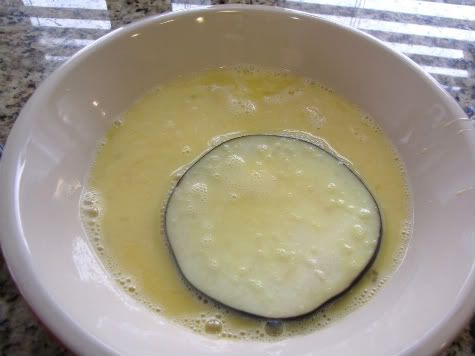 Once the pan is hot, add 3-4 slices. Do not over crowd the slices. Cook each side for about 1-2 minutes. Transfer the slices onto a plate layered with paper towel. This will soak up any extra oil on the surface. Do the rest of the slices the same way. You may need to add a bit more olive oil as you are cooking the eggplant.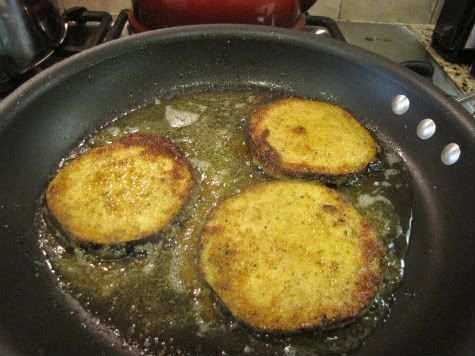 Now use a large baking dish (you can use a 9 x 13 dish) and pour some of the pasta sauce. Now layer the bottom with some eggplant slices. Add some pasta sauce on top and some mozzarella cheese. Do the same until all layers until you have no more eggplant. Top it off with cheese. Cover the dish with foil making sure the foil does not touch the cheese. Believe me, you don't want to take the foil off with the stuck cheese! lol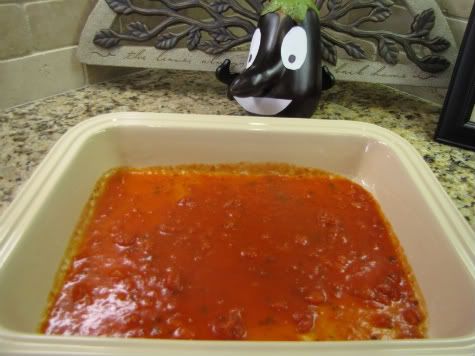 Uh oh! My friend here is shocked at what happened to his other buddy.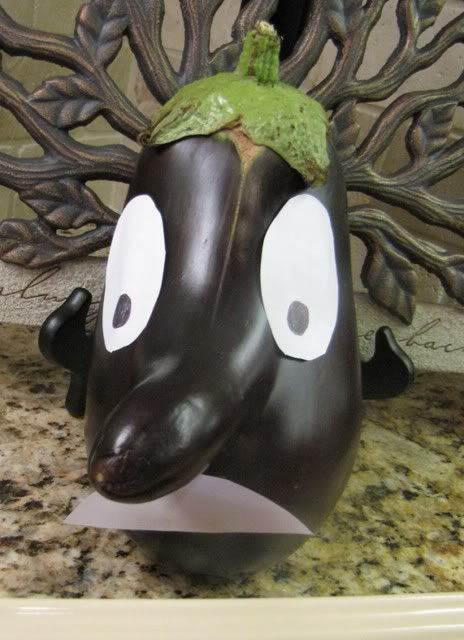 Oh dear! He's going to faint! I'll just turn him around so he won't see come happens next.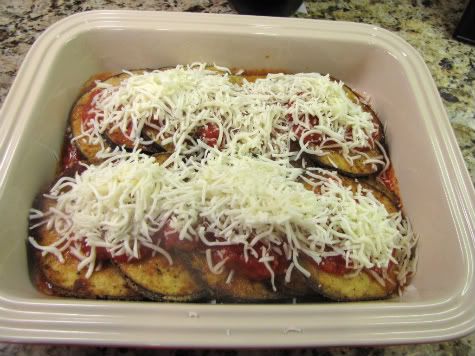 Bake for 30-35 minutes. During the last 10 minutes of baking, remove the foil. Once done, let it cool off a bit before cutting into it. It'll make it easier to cut and transfer the pieces.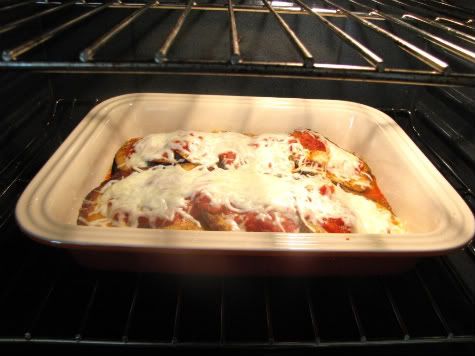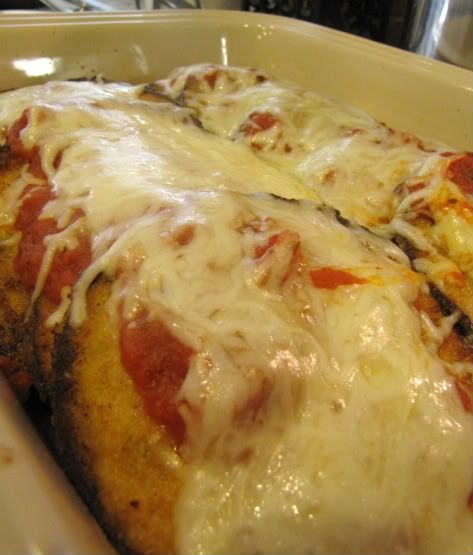 An easy dish that everyone in your home will love. Here's a tip. If you use vegetable oil, the dish won't taste as good. Eggplants are like sponges. They will absorb the oil taste and since vegetable oil doesn't taste good...yeah, don't do it. Had to tell my mom this. There was a reason why hers didn't taste like mine. lol Try it one night and see what your family thinks.

Bon Appetit!