Kelly's Korner
hosts a Show Us Your Life every Friday. I decided to join in for the first time since it's about cooking. That I know about so why not?!
I'll be showing you some of my favorites meals with the link to my recipes.
Prêt? Allons-y!
I love my
Roasted Cornish Hens
. So easy, quick and looks amazing!
Asian BBQ Pork Tenderloin
. You can't mess this recipe up! Promise! Sooo good and easy!
For those cold nights,
Smothered Chicken
is a winner!
Penne with Shrimp in a Cream Tomato Sauce
. One word: yum!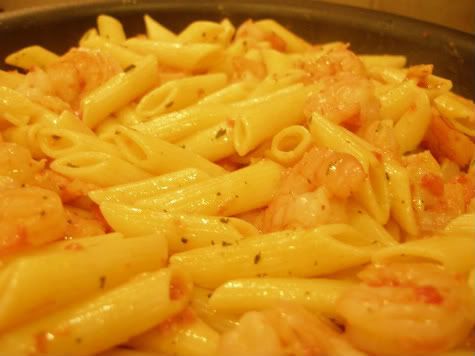 This dessert will work well with any of these dishes.
Tiramisu
!
Want to join too? Stop by at her blog and see who else is cooking dinner!
A Bientot!