Fall has finally arrived in Nor Cal! It was a chilly morning today (compare to 100's from before) and I decided to can some tomatoes. Safeway had a sale on tomatoes for $0.88 a pound so I bought about 7-8 lbs. The house was warm from the boiling water but I opened the windows to let the cool air come in.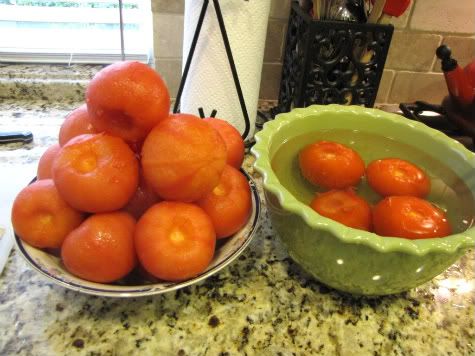 It yield 3 quarts and 3 pints. I have to say it's alot more work when you are alone. I also need a canner to make it easier for me.
I still have tomatoes on my plants so maybe I'll can some more this weekend. We'll see!
A Bientot!