There was a sale on roast last week and decided to make pot roast this past Saturday night. This recipe uses the crockpot so it's very easy to get all your ingredients set up in less than 15 minutes. Why order pizza when you can have a home cooked meal that you got it ready in the morning in 15 minutes??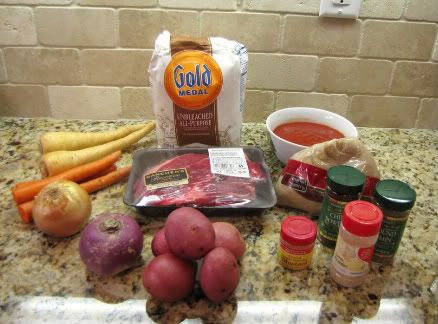 Ingredients.
2- 2 1/2 lbs Beef roast (chuck is cheaper)
1 Medium Onion, chopped
3 Carrots, peeled and chopped
2 Parsnips, peeled and chopped
1 Turnip, peeled and chopped
5 Red potatoes, quartered
1 (15 oz) Tomato sauce
2/3 cup Brown sugar
3 tbsp Flour
1 tsp Cumin
1 tsp Ground mustard powder
2 tsp Chili
1 tsp Garlic powder
Salt and Pepper

Once you have all your vegetables prepped, put them in the crockpot. This will act as a bed for the roast.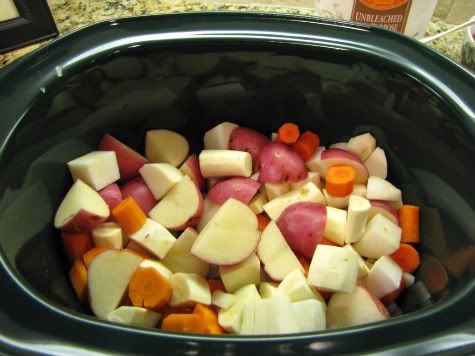 Get your roast and season well with salt and pepper on both sides. Now dredge it in the flour on every side. Shake off the excess. Place the roast on top of the vegetables.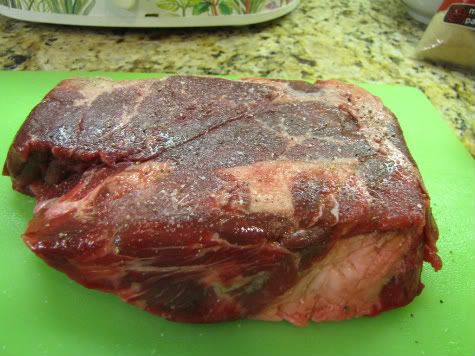 In a small bowl, pour the tomato sauce and the spices. Mix well and pour over the roast. Cover and set the crockpot to low for 12 hours OR high for 8 hours.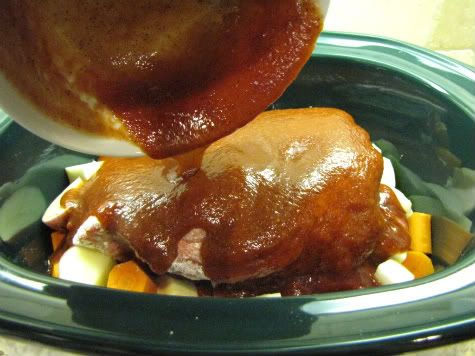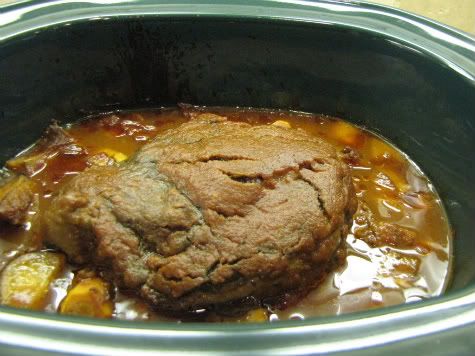 On cold days, this will warm your belly up and make you happily sigh. You can also use any leftovers of the roast and make some shredded beef tacos. I got a good recipe for that but it'll be for another post.

Bon Appetit!