This morning, I decided to stop by at Davis Farm to get some fresh produce. Imagine my surprise when I saw pumpkins for sale! The weather here is still hot so I'm a bit shocked to see them out, already picked. I saw some pumpkins still in the pumpkin patch while driving to the farm.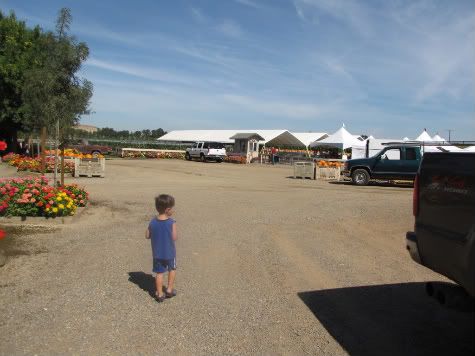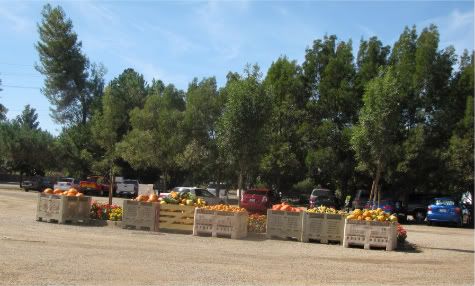 I did pick up some mini pumpkins for the kids and myself. There was some strange looking gourds and pumpkins.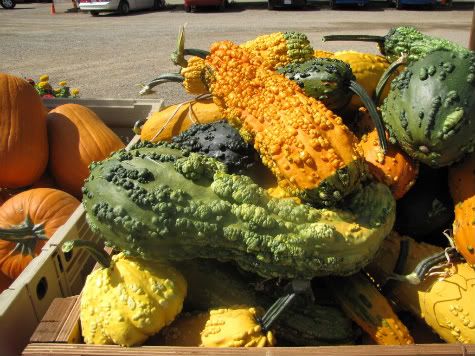 I have seen these pears before. Anyone has even eaten one? Maybe next time I'll buy one. I'm just curious if it's a fruit or vegetable. I guess I will google it after this post is done.

I decided to make some eggplant parmesan for dinner so I went looking for one. This is what I saw. lol Now I HAD to get it. Looks too funny not to.

Ahhh much better.


Yes I am a grown woman...just my inner child coming out.

Wonder what my daughter and husband will think once they come home later this afternoon?
A Bientot!