No, I am not talking about dancing in cancan skirts although I am sure we would look great. lol
I have never canned in my life but am curious how to. I get so many tomatoes and give them away but I still have some left and need to use them before they spoil. I asked my friend Kim (different Kim) is she can teach me how and she said yes.
A quick drive to her lovely home and we get into action right away. I had some tomatoes but not enough to fill up another quart jar. She was so nice that she game me hers that she picked that morning! She also gave me some pickles to can! Yup, she is nice!

So after some blanching, peeling, packing and boiling, I got 2 quart jars and one pint jar. I was too afraid to squish my tomatoes in but as you can see, there is a gap at the bottle of 2 of the jars. I know what to do next time so no biggie.
See it looks packed right? Especially the small one but as you can later one, it wasn't enough!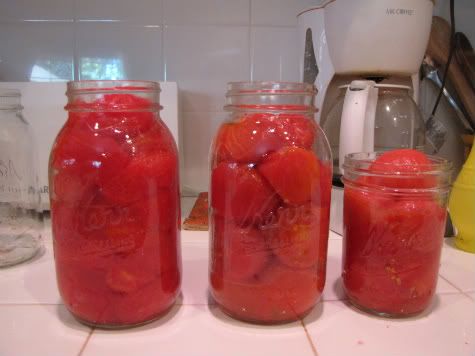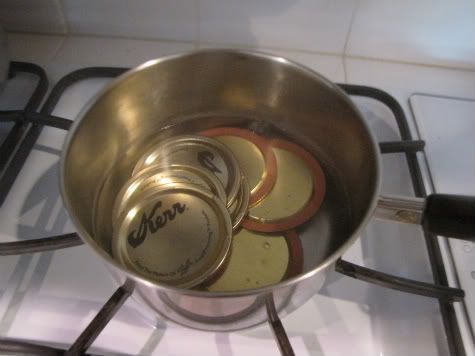 For the pickles, we cold packed them then sealed them. I have 6 quarts jars. Three are slices and three are intact. I chose the smaller ones to stay intact so that we can snack on our cornichon (gherkin pickle).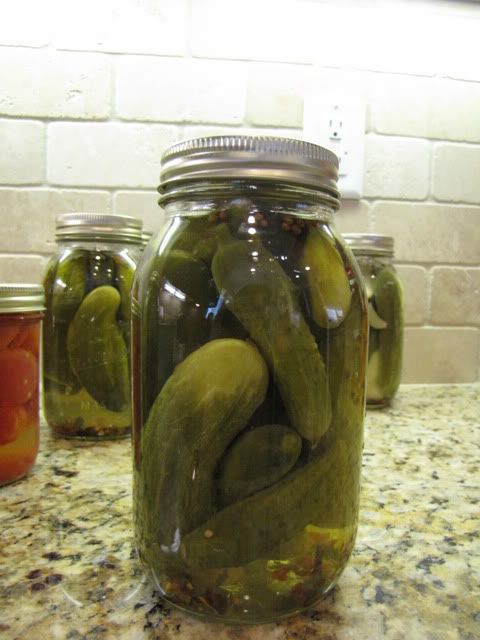 She made lunch for us and the kids played in the pool. Such a sweetie! Speaking of pool, my son didn't want to wet his shorts so he took them of...including underwear! Oh Dear Lord! He did put his shorts back on but that was the first time he has ever taken out his clothes in public. Child has no shame! lol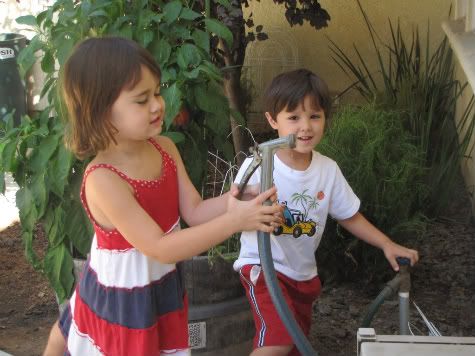 After our goodbyes, I drove home to my lovely jars. I now know what to do and can't wait to try it out again! Thanks Kim for being such a great friend!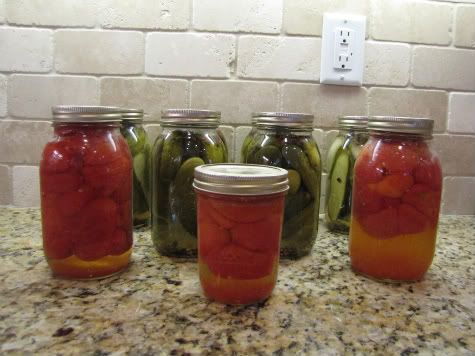 Sorry for the blurry pics. I am still learning how my camera works. lol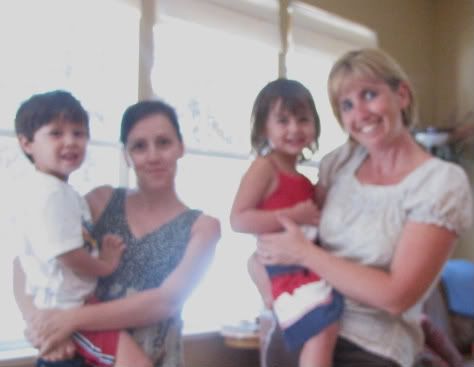 A Bientot!